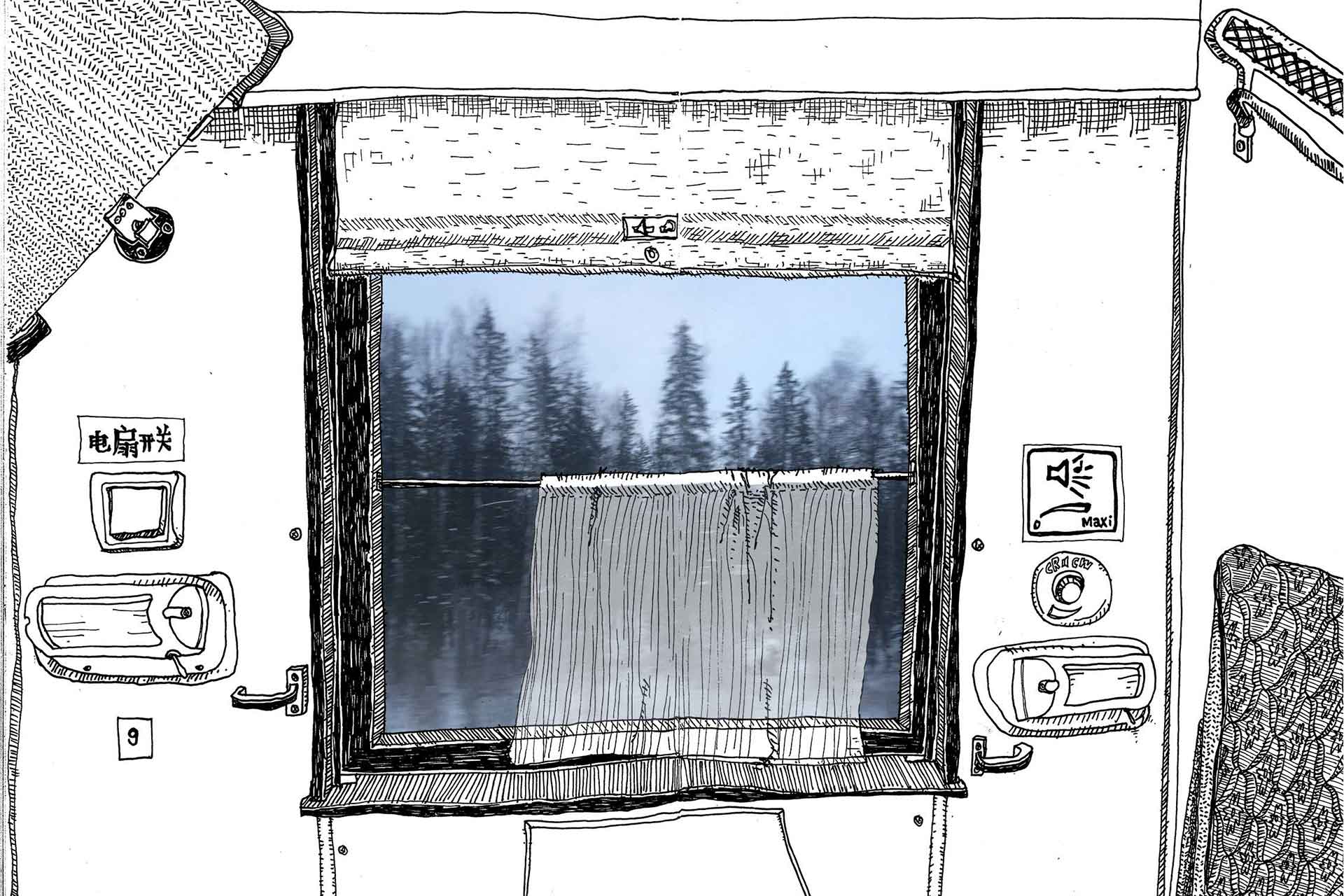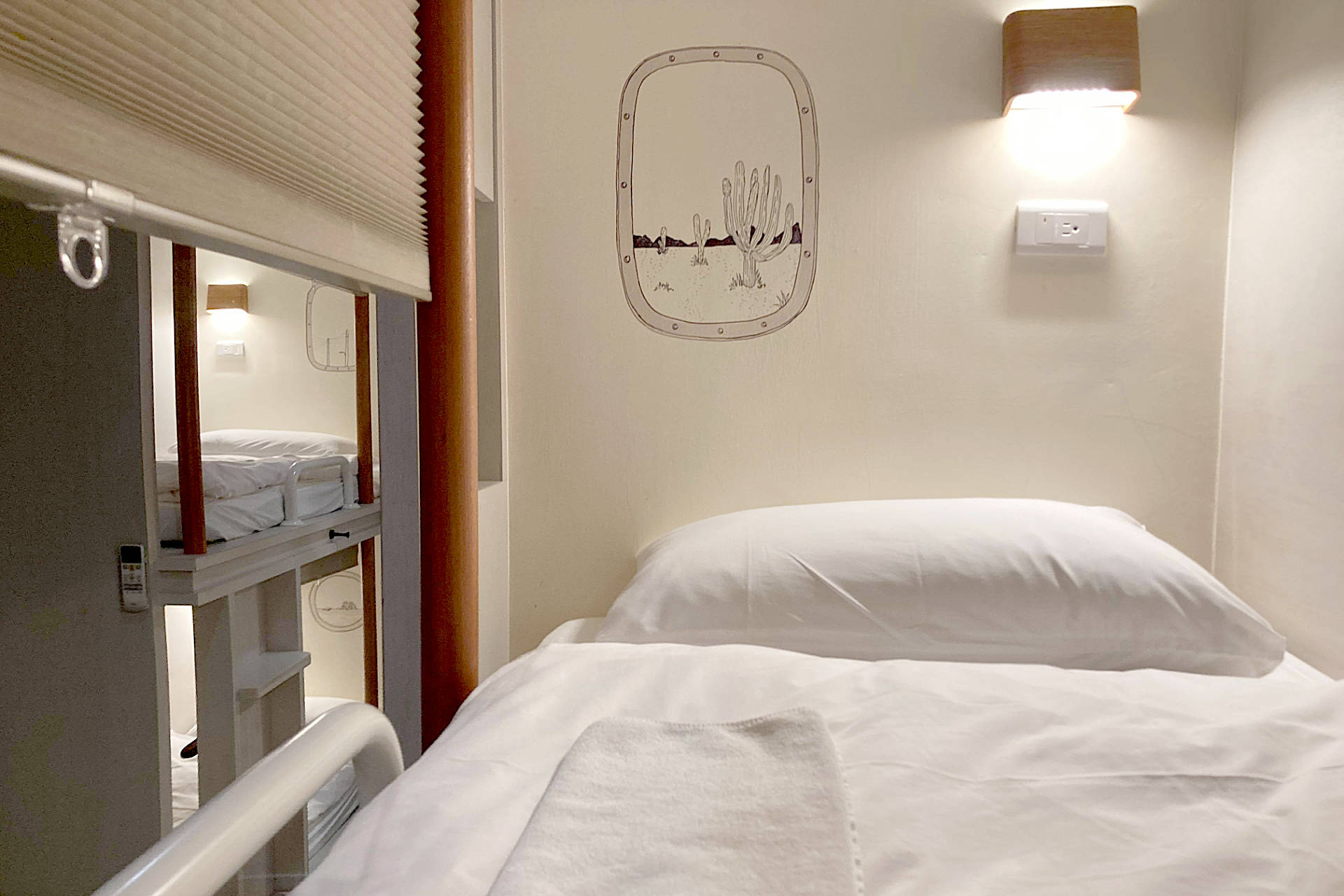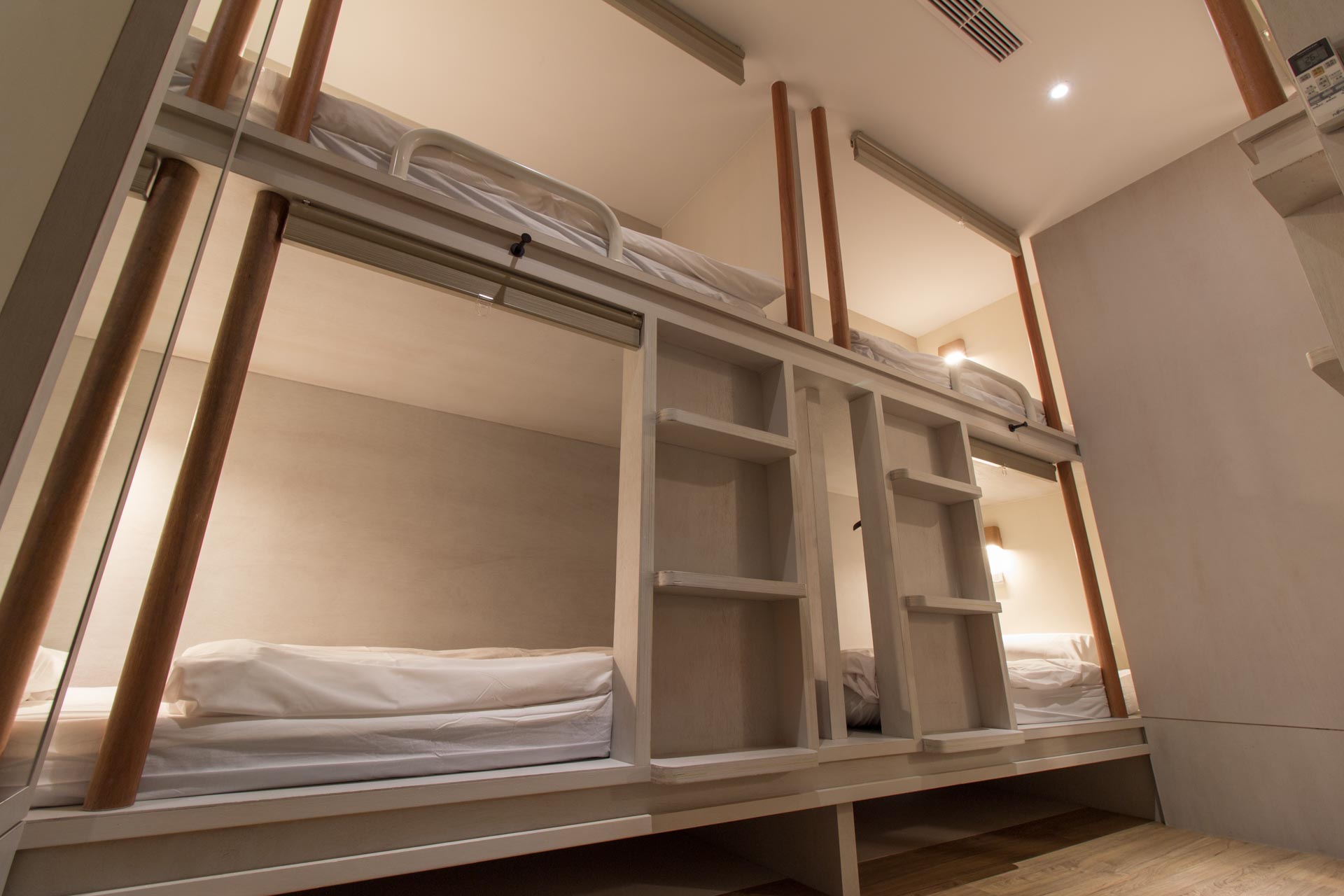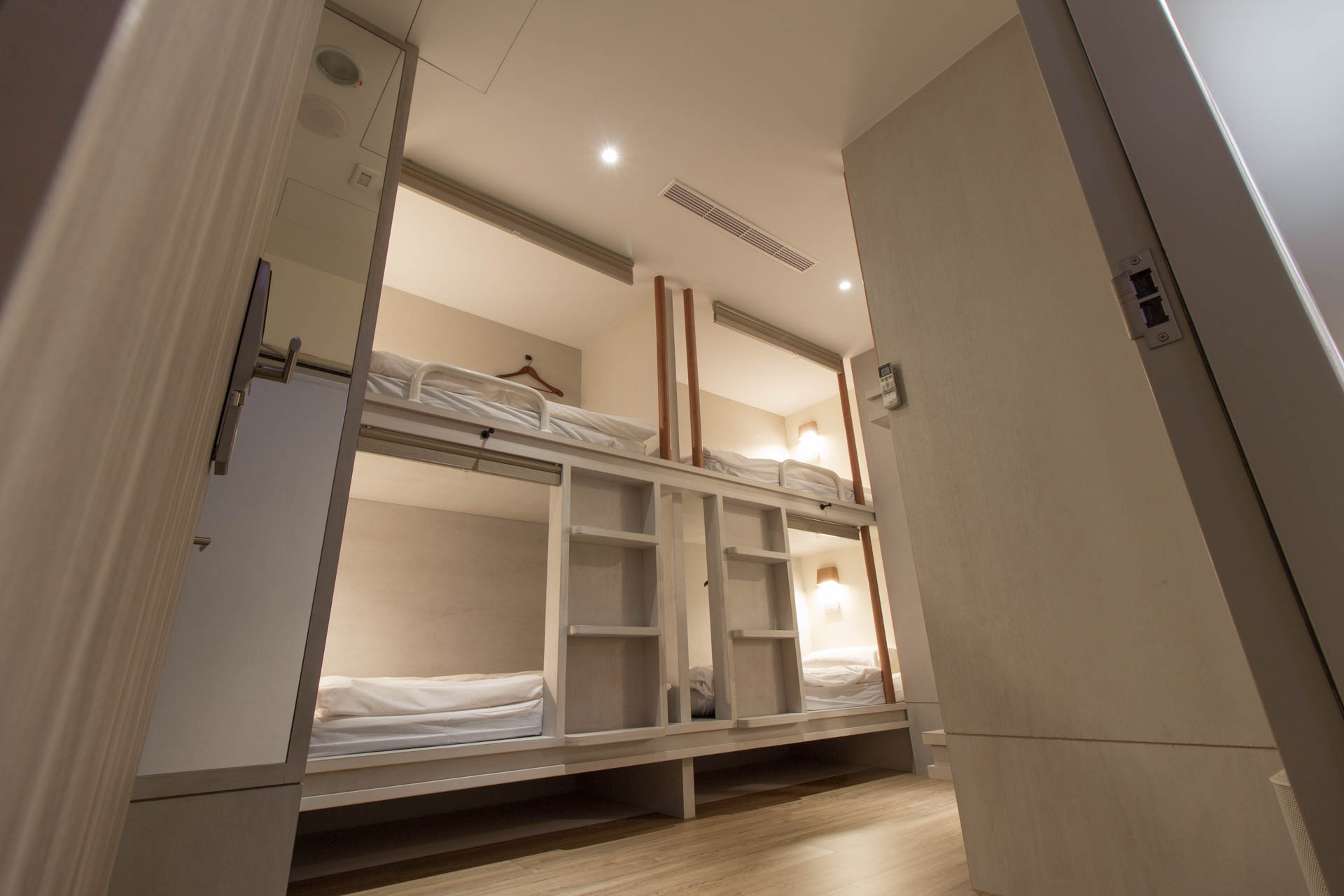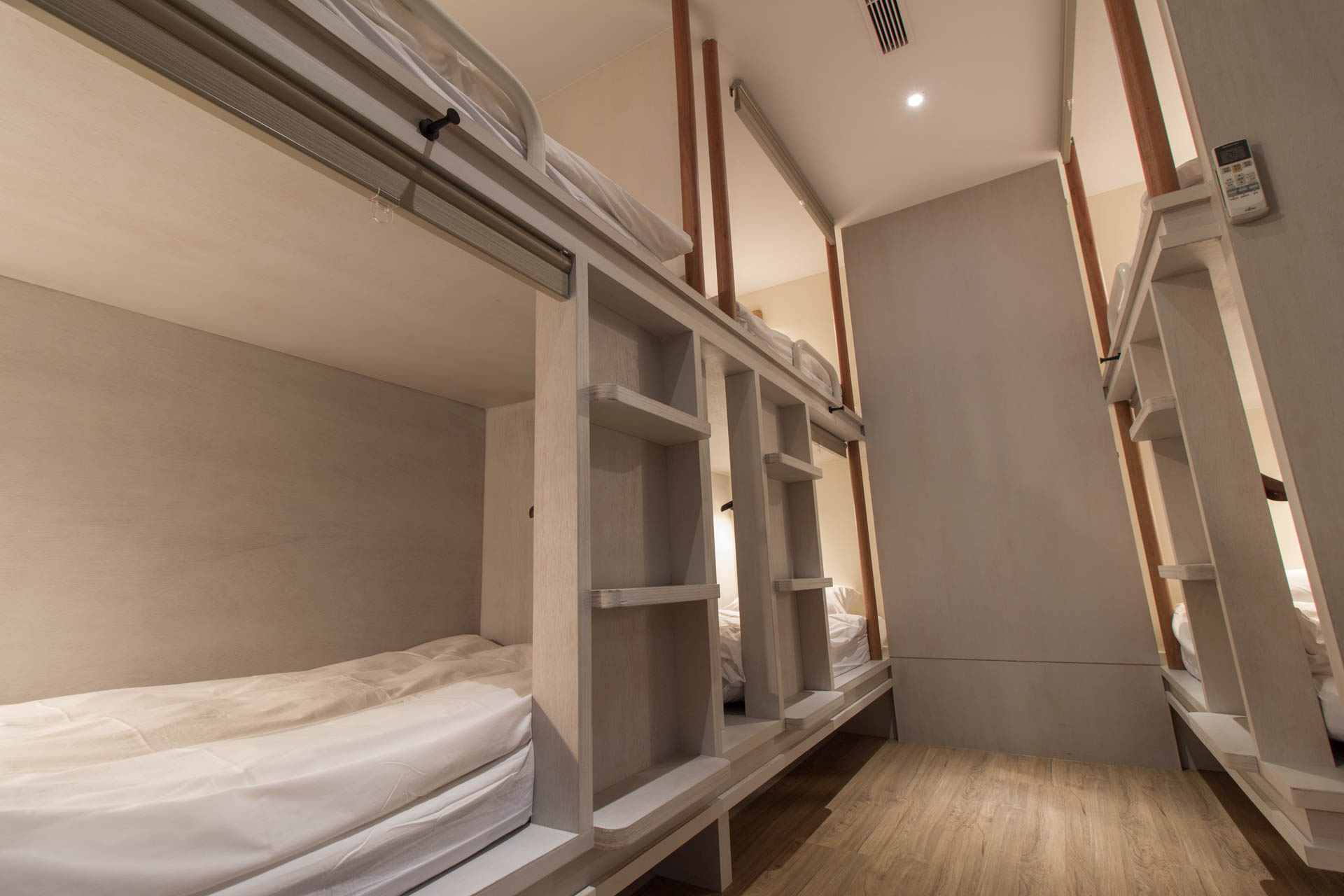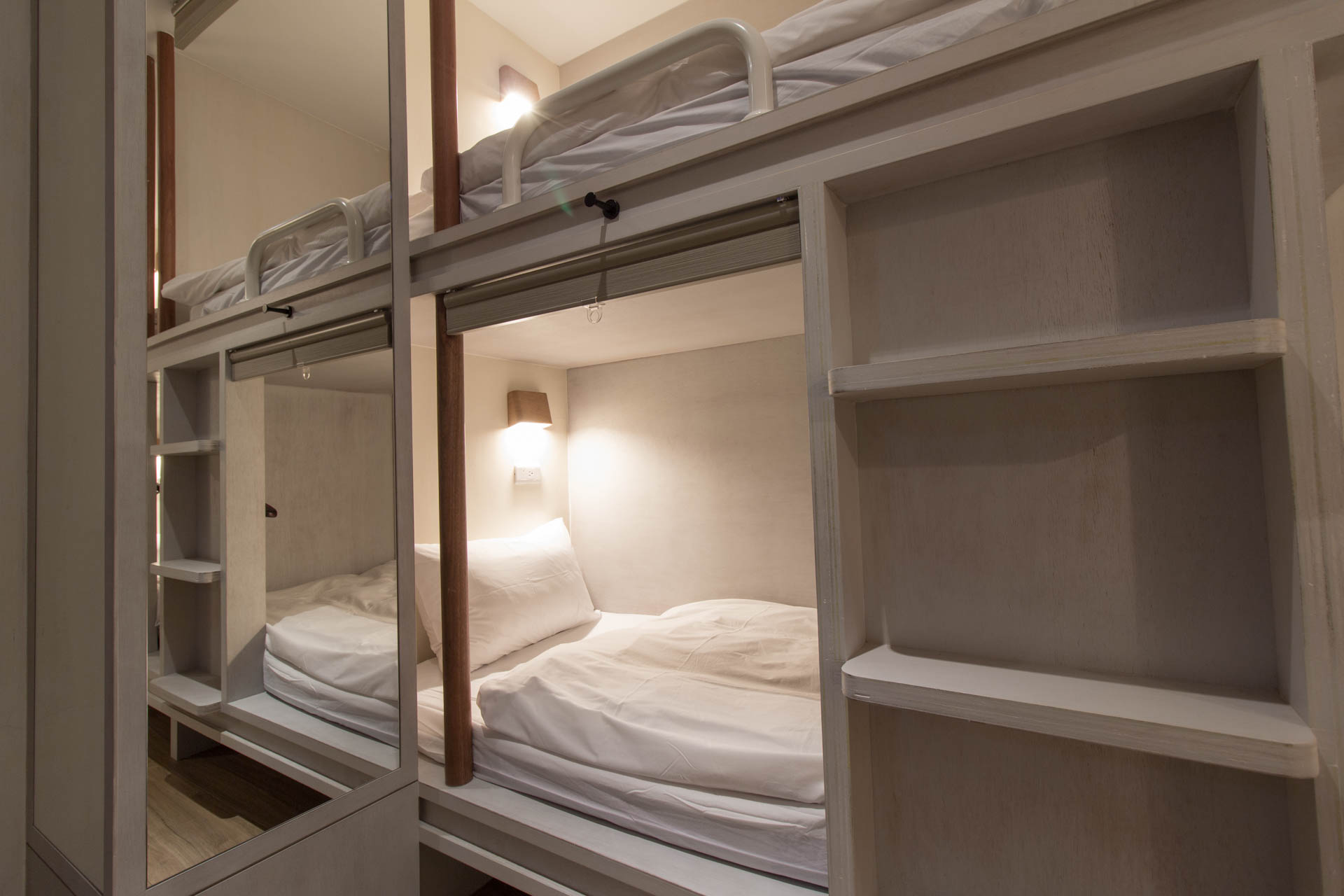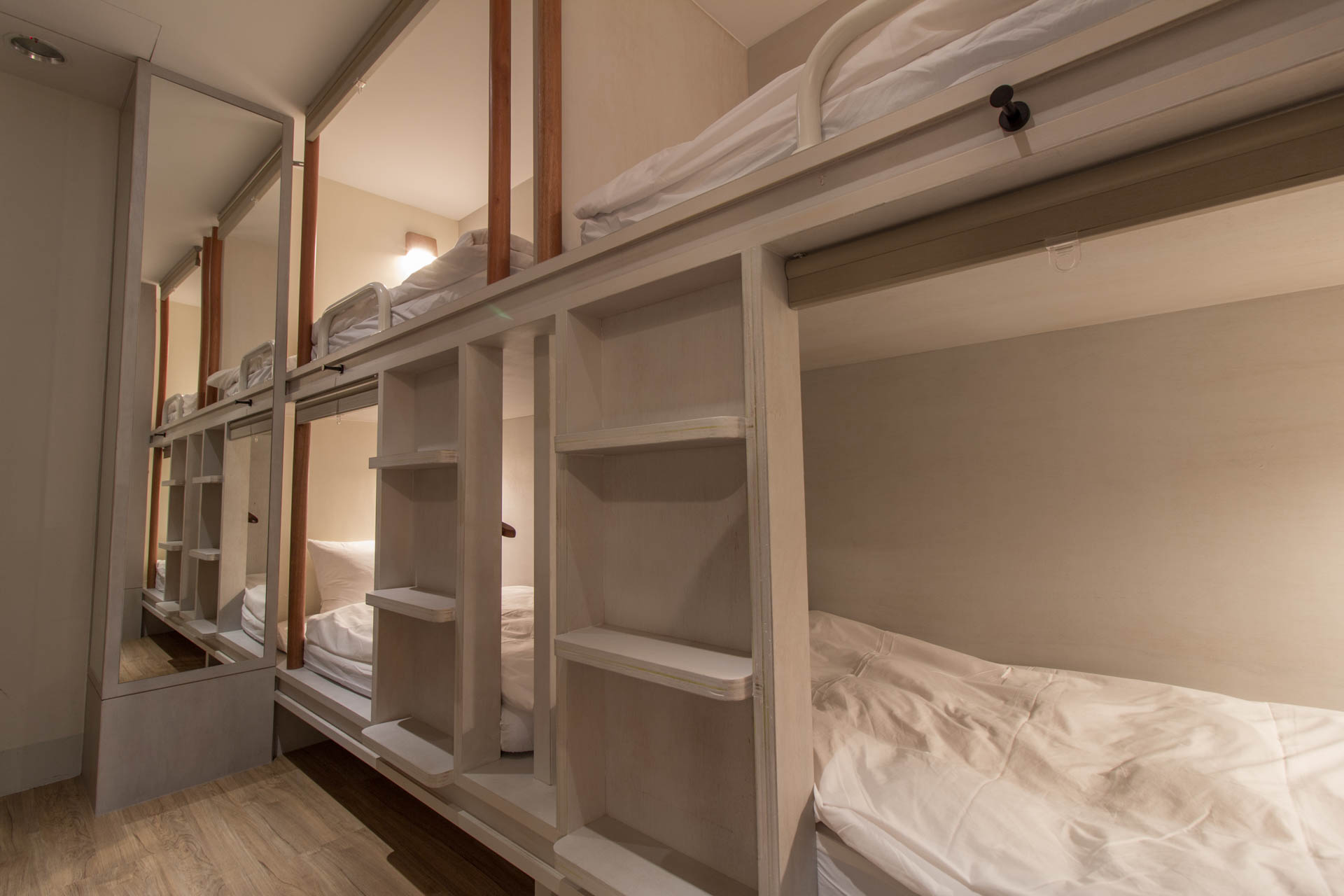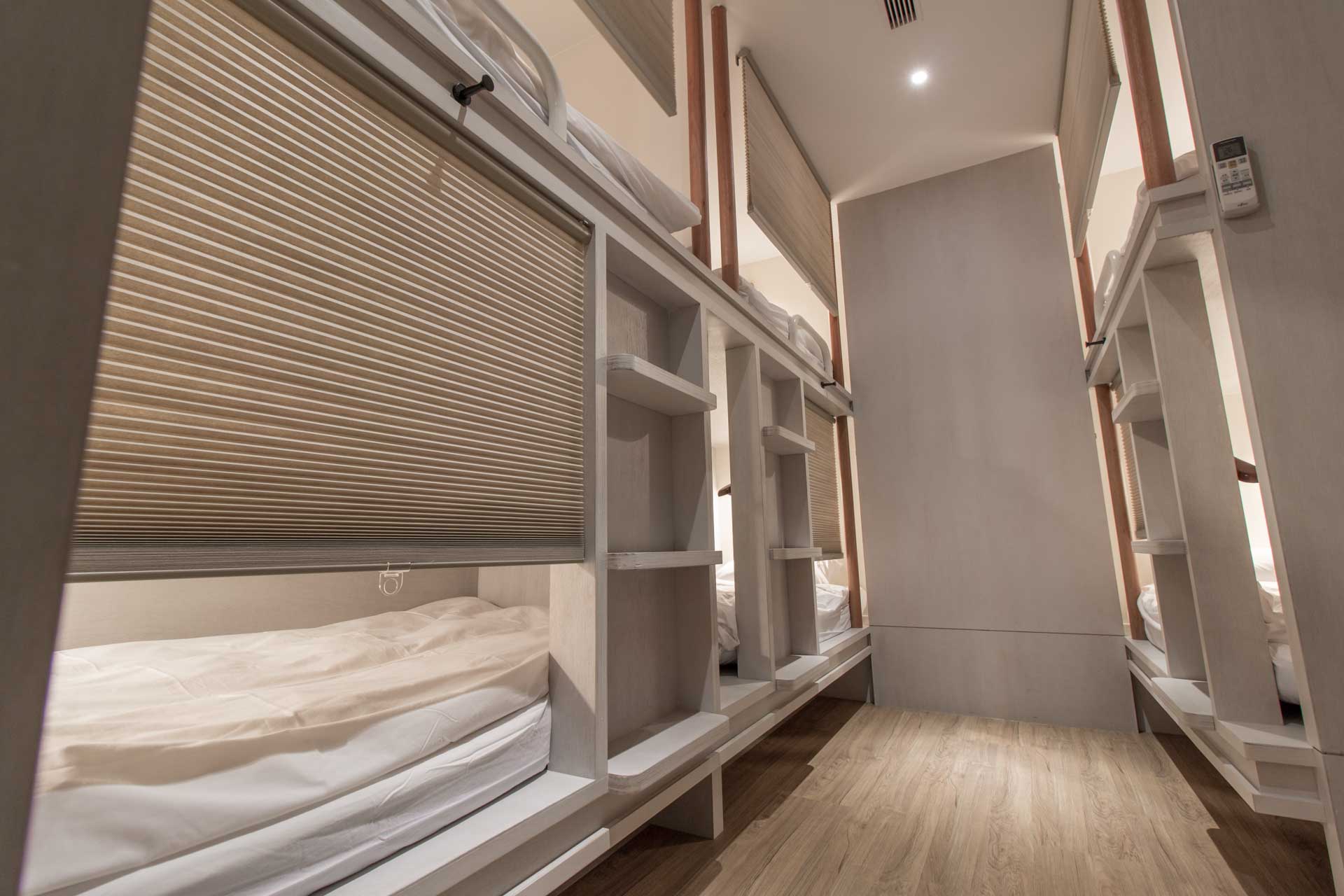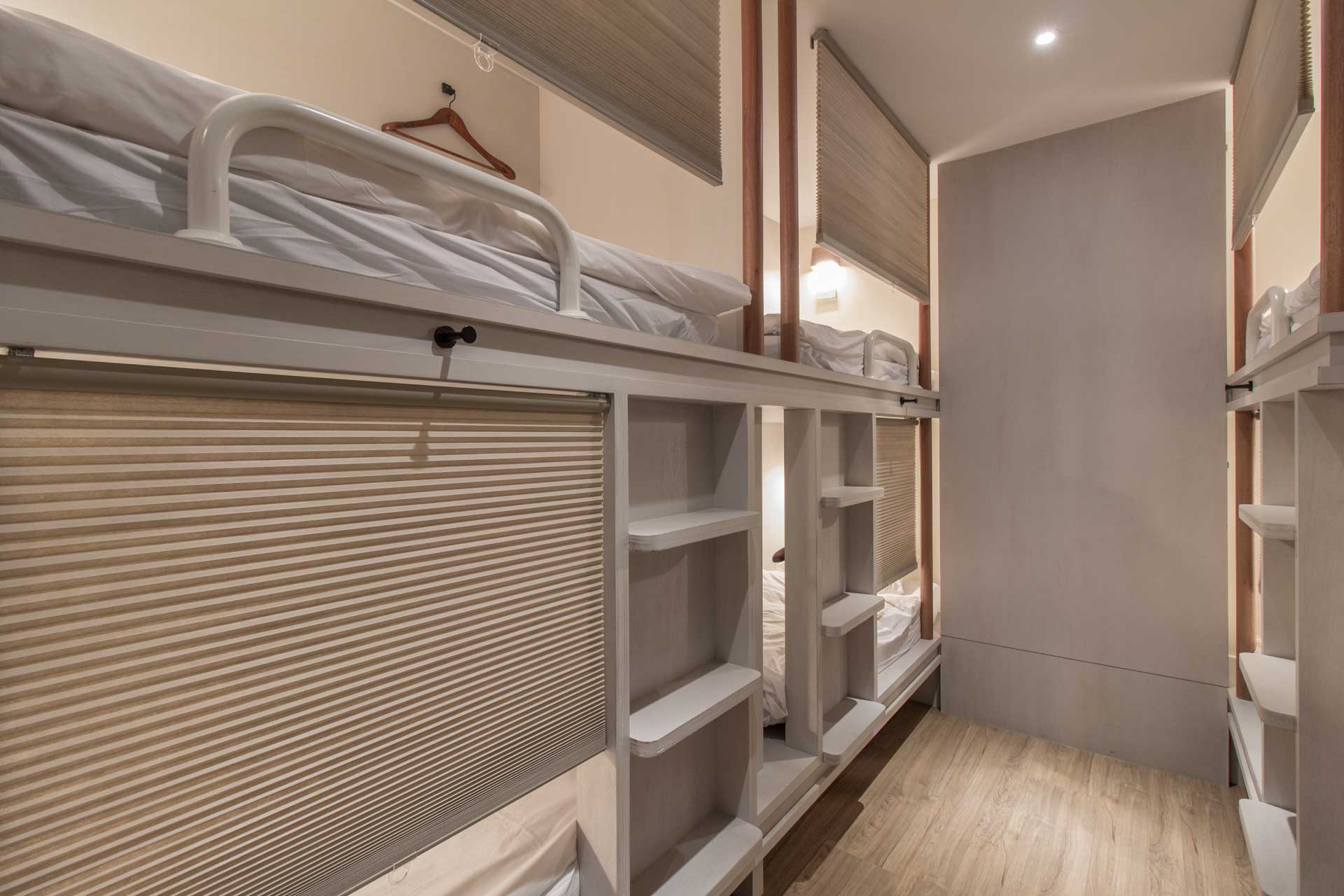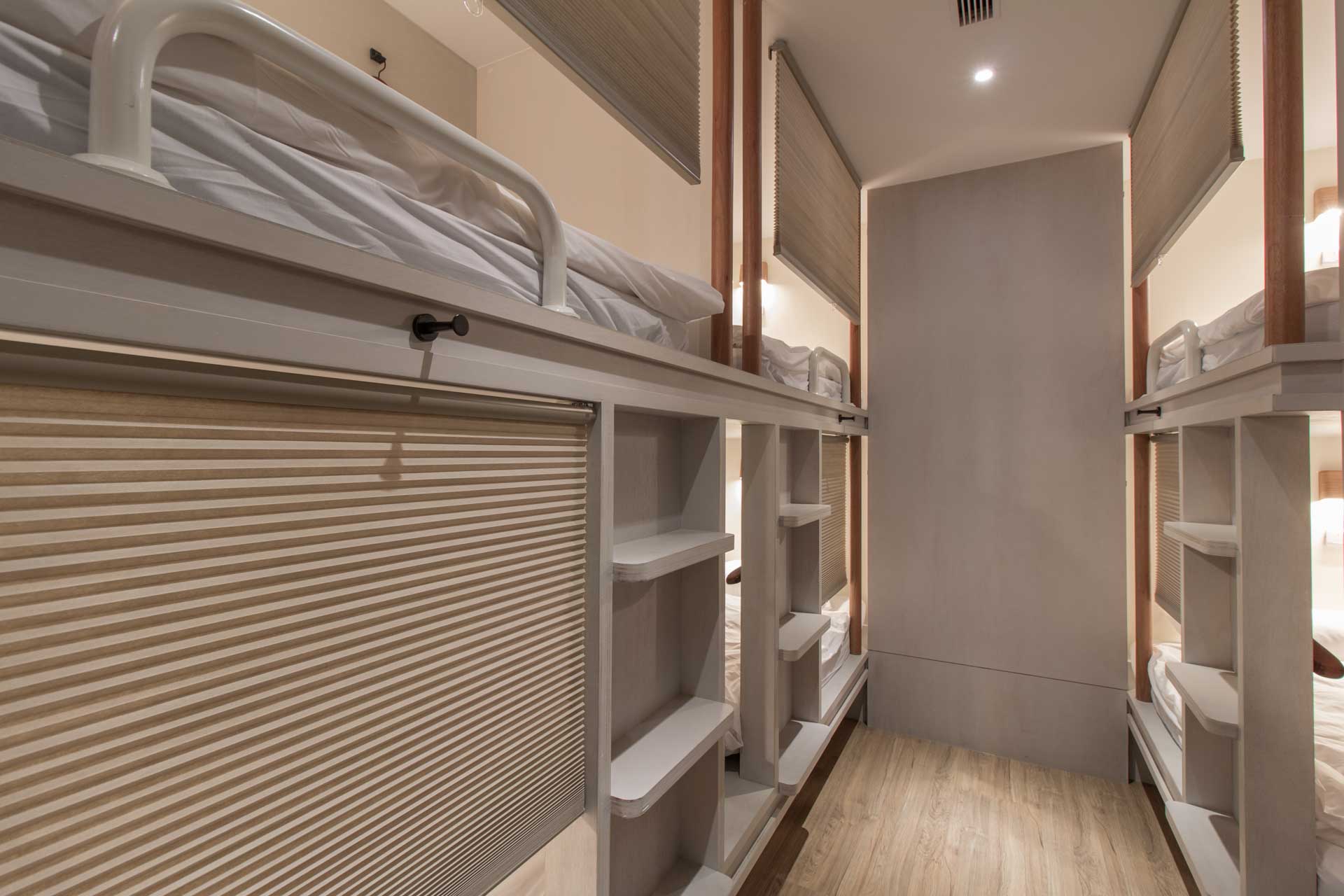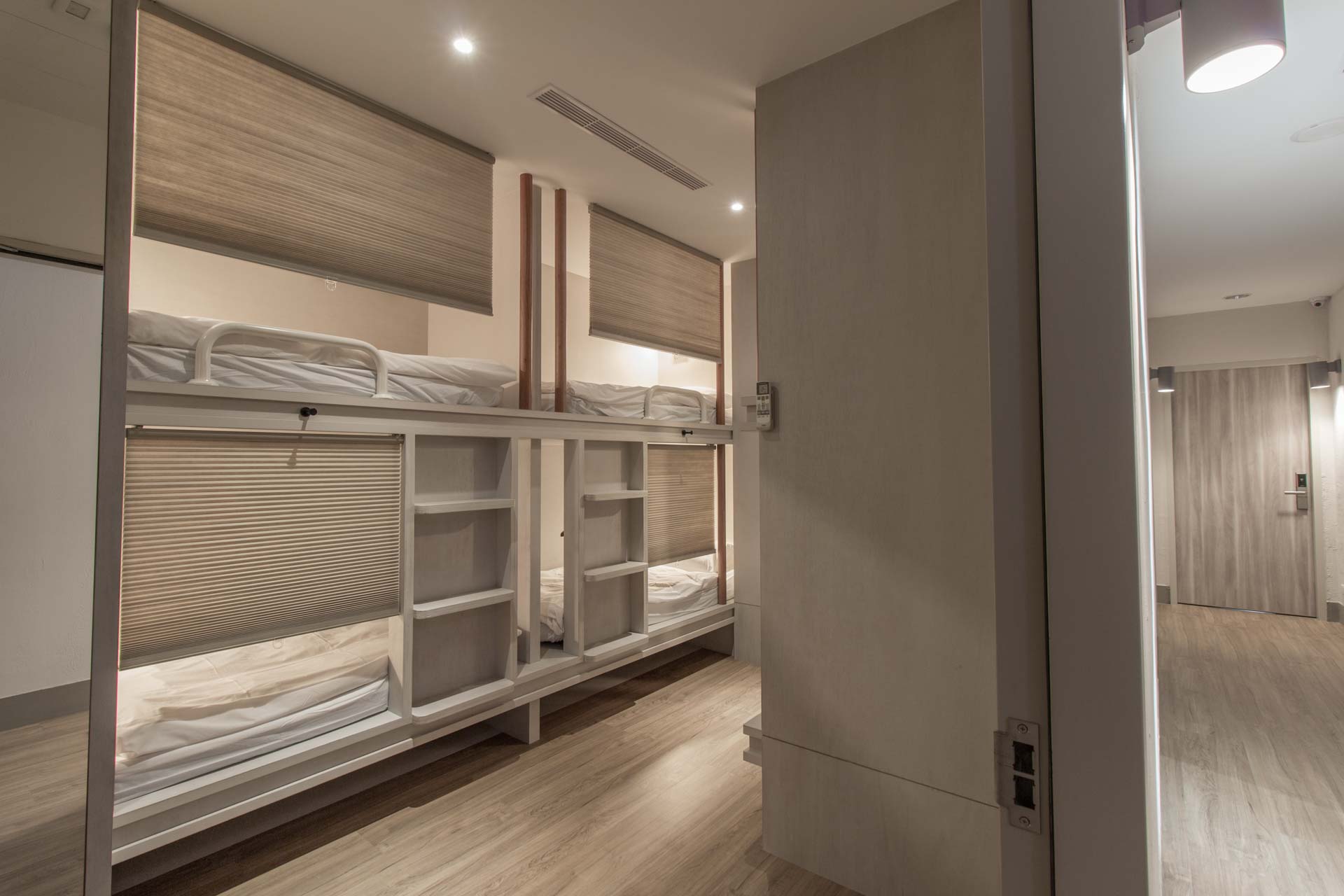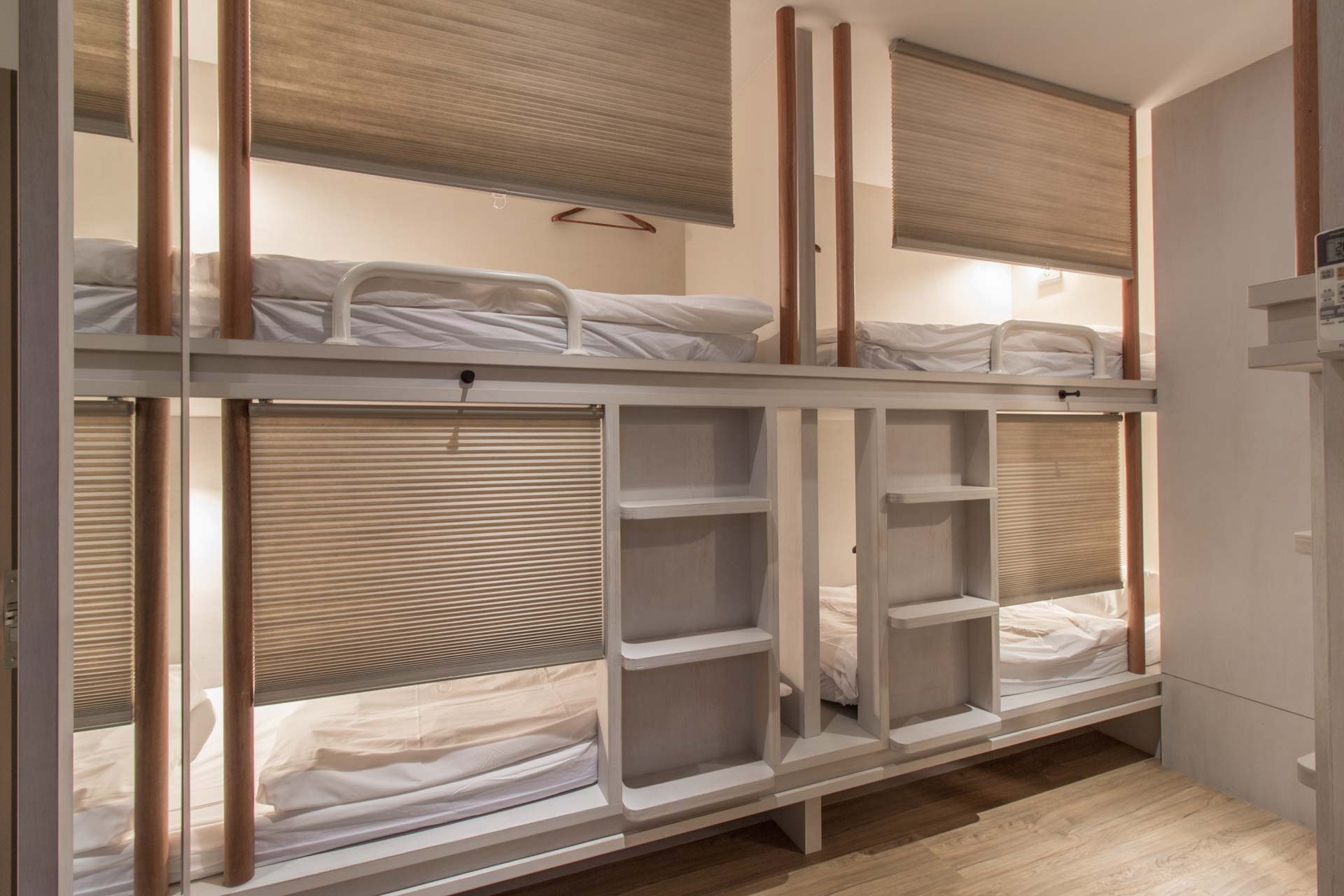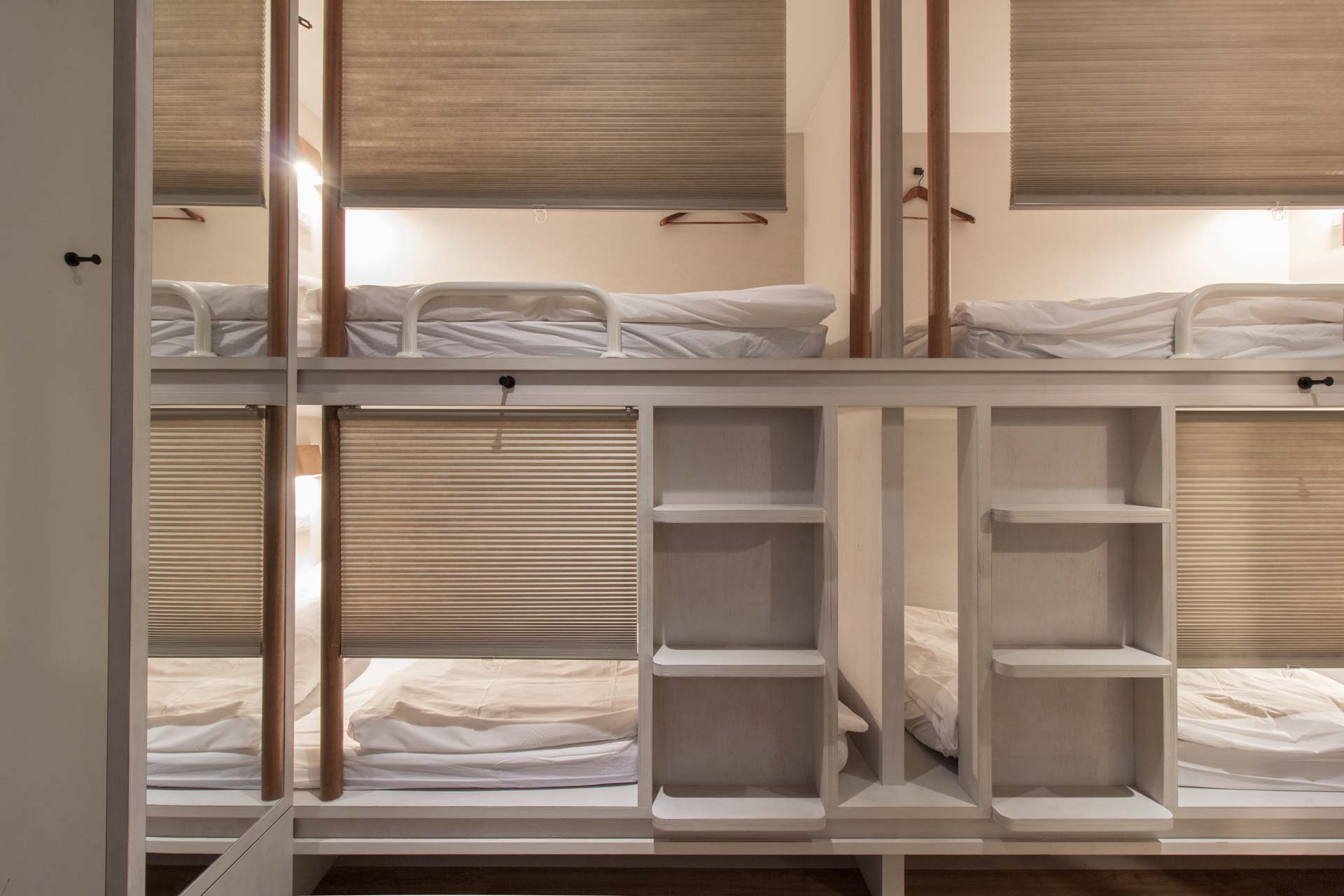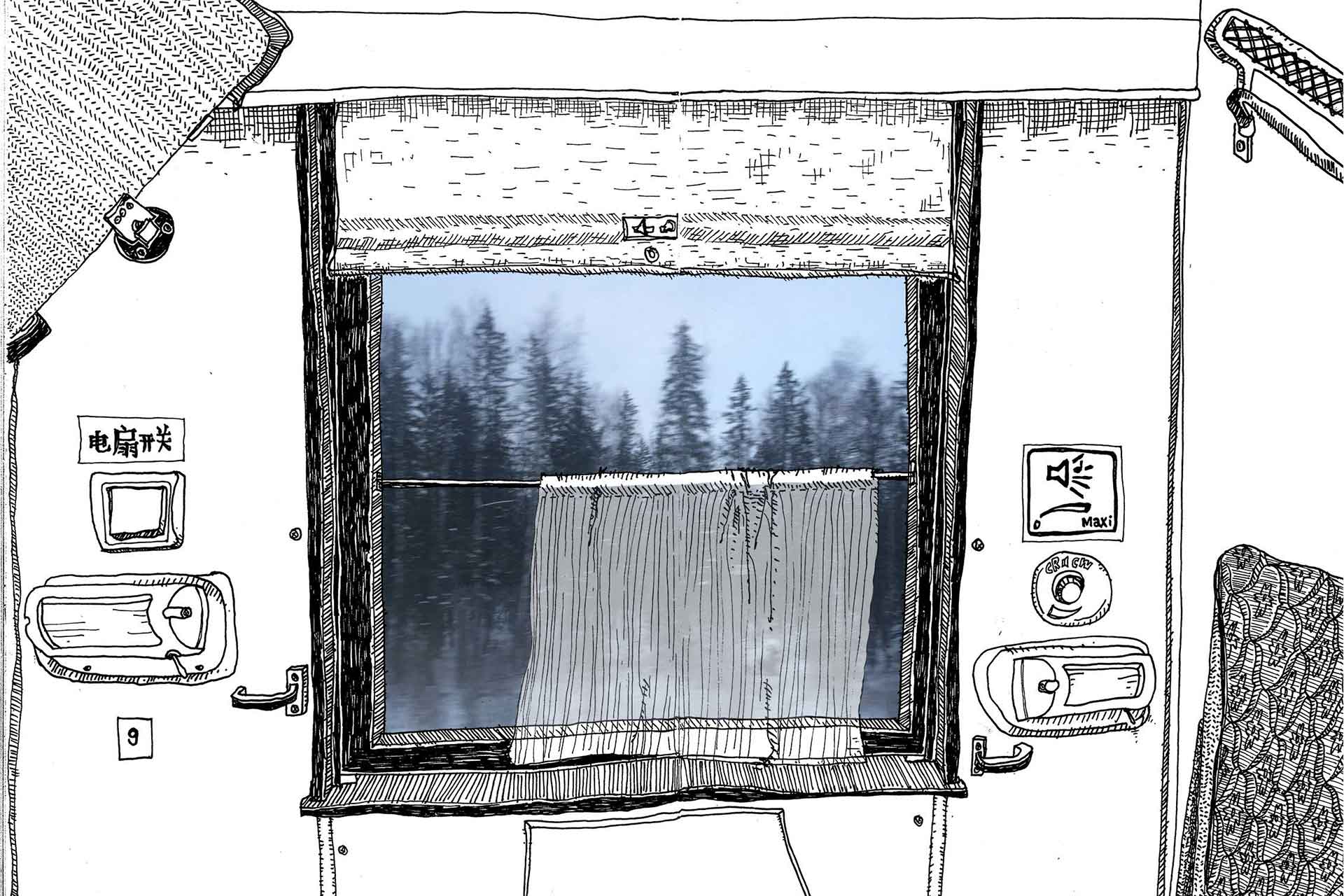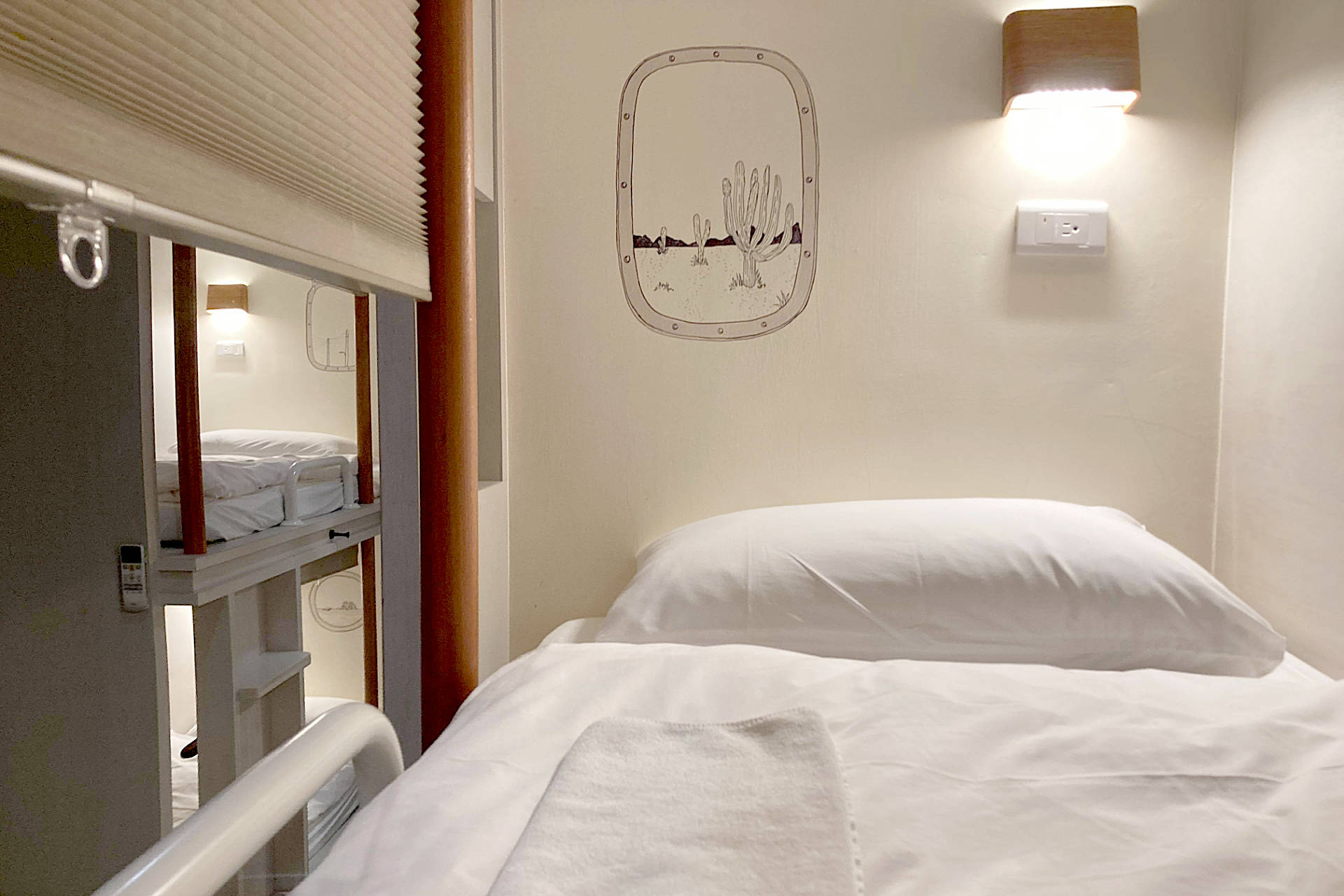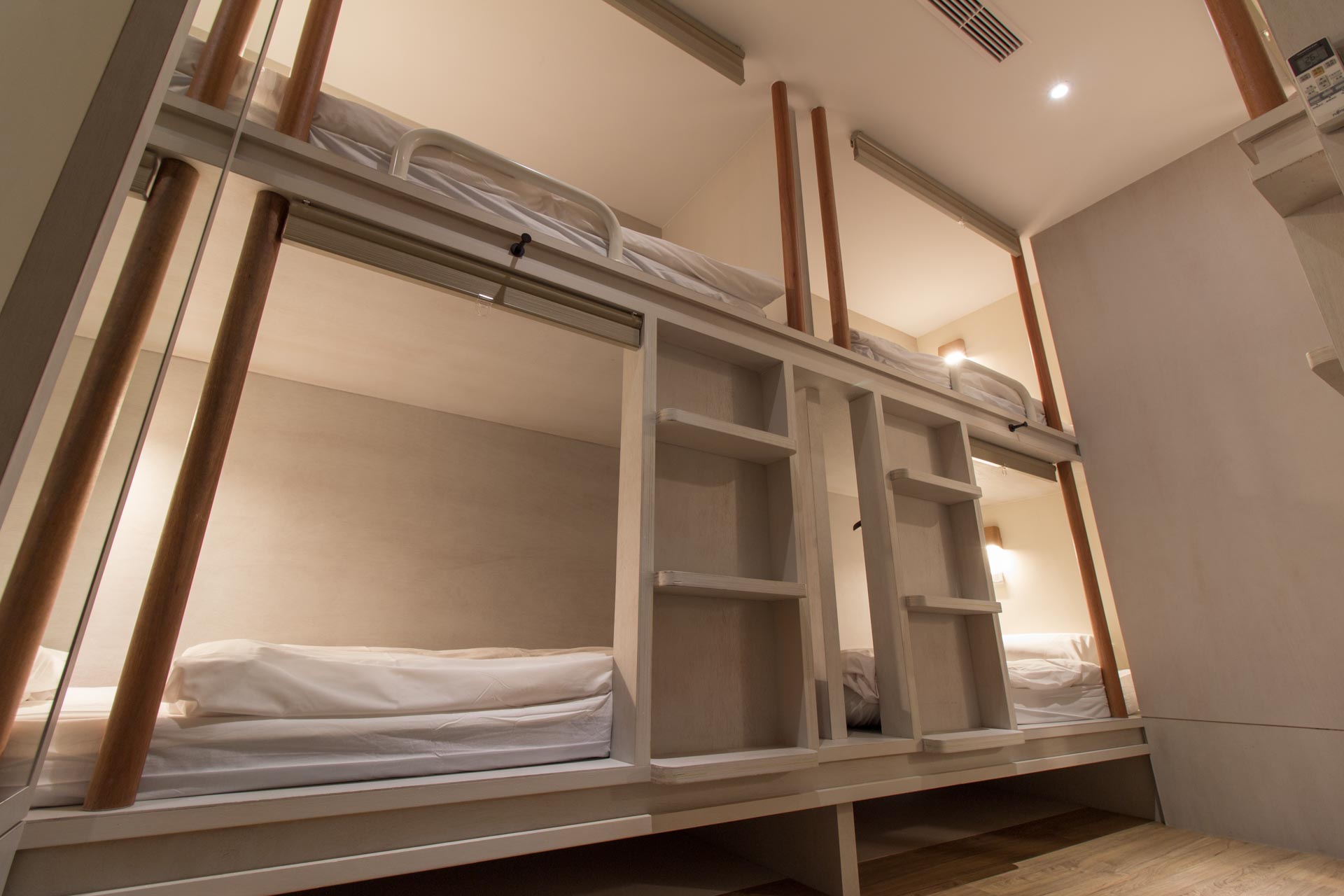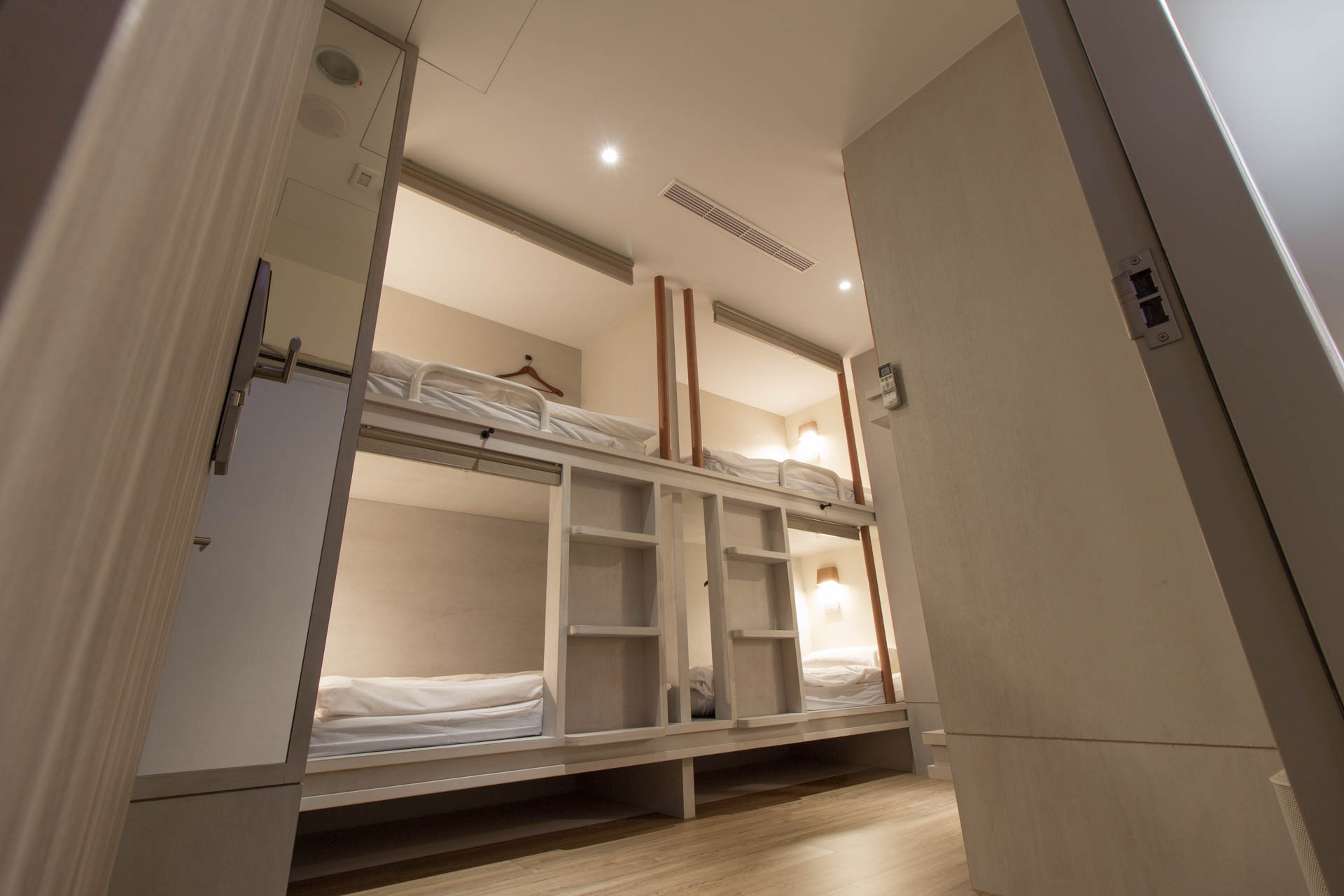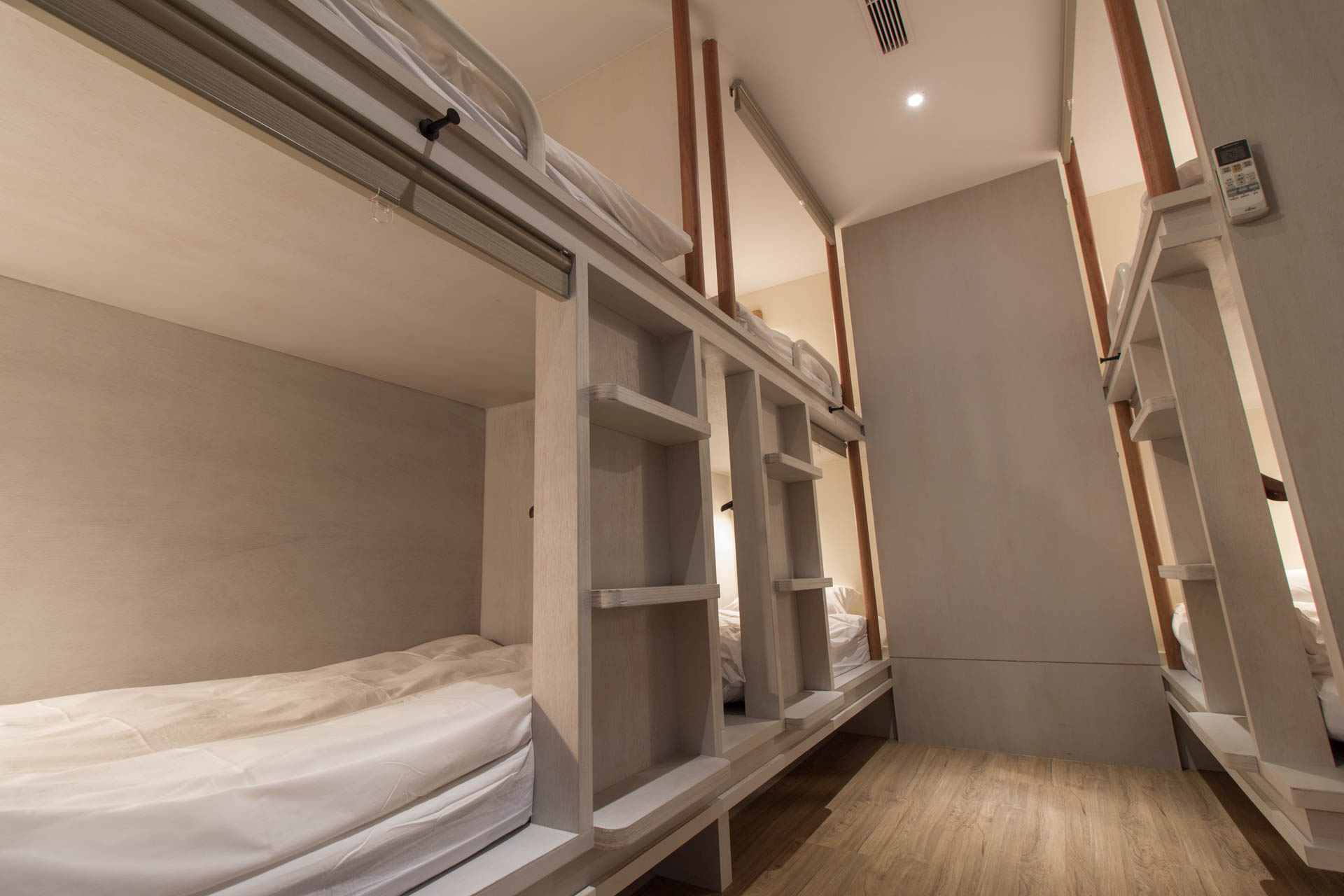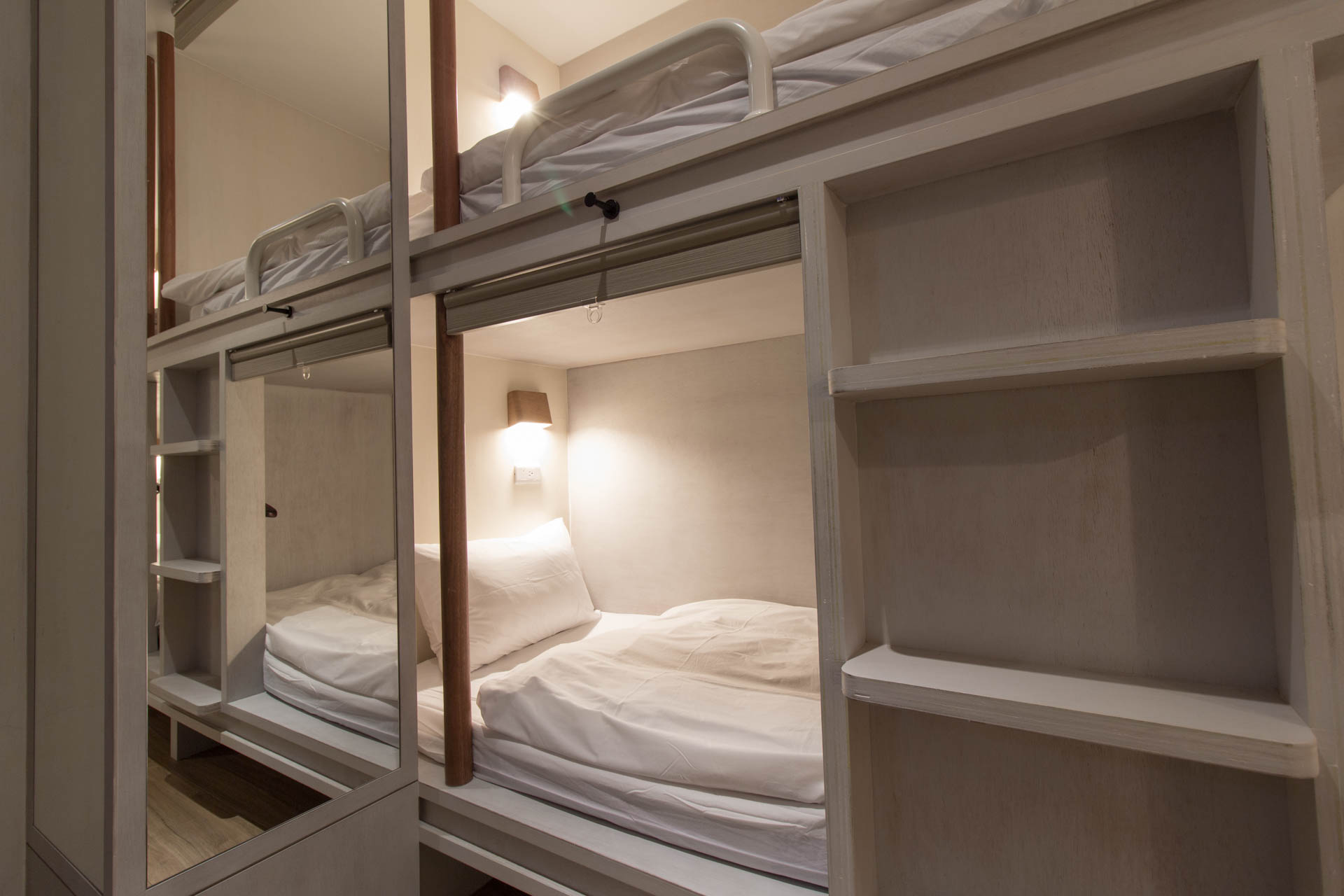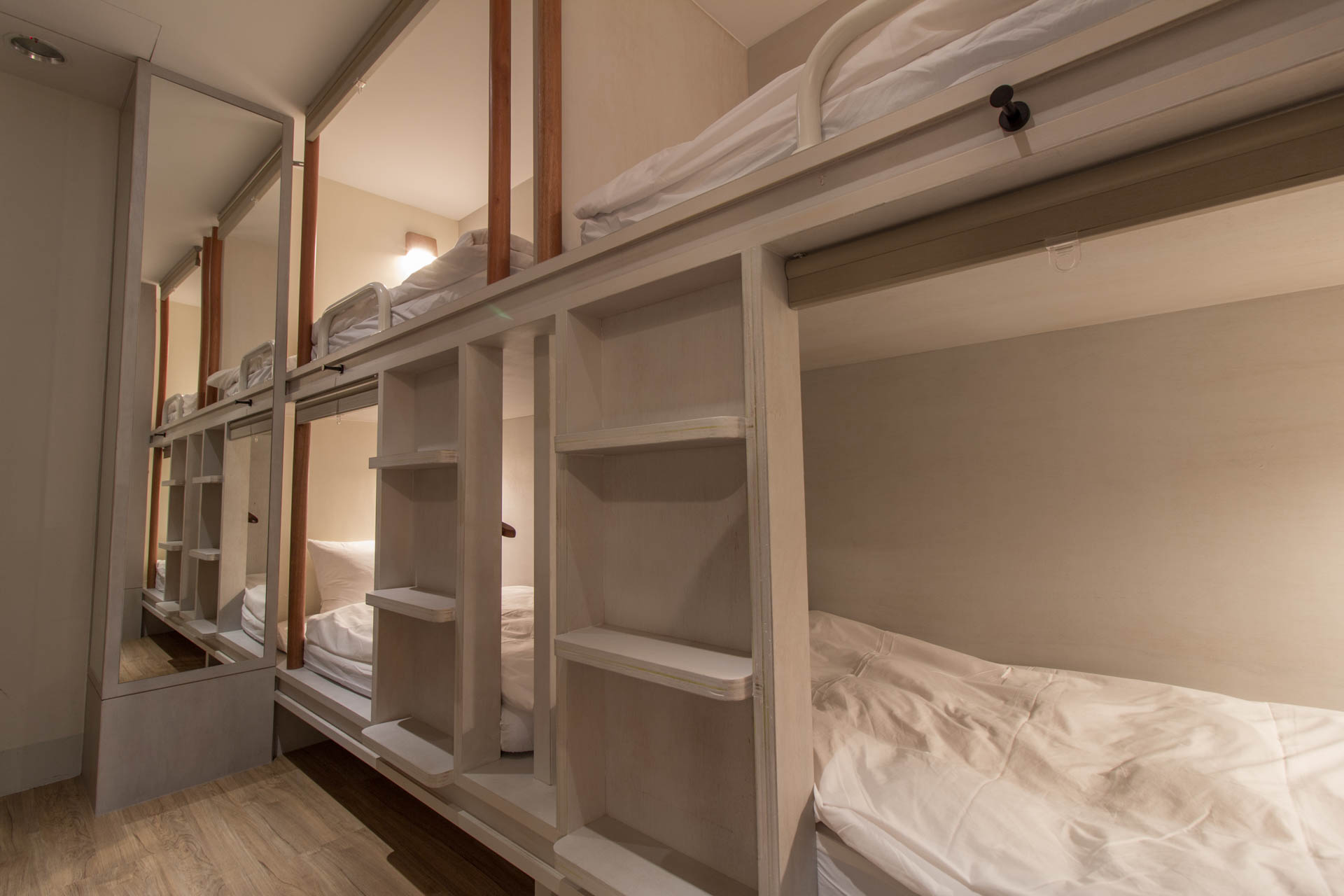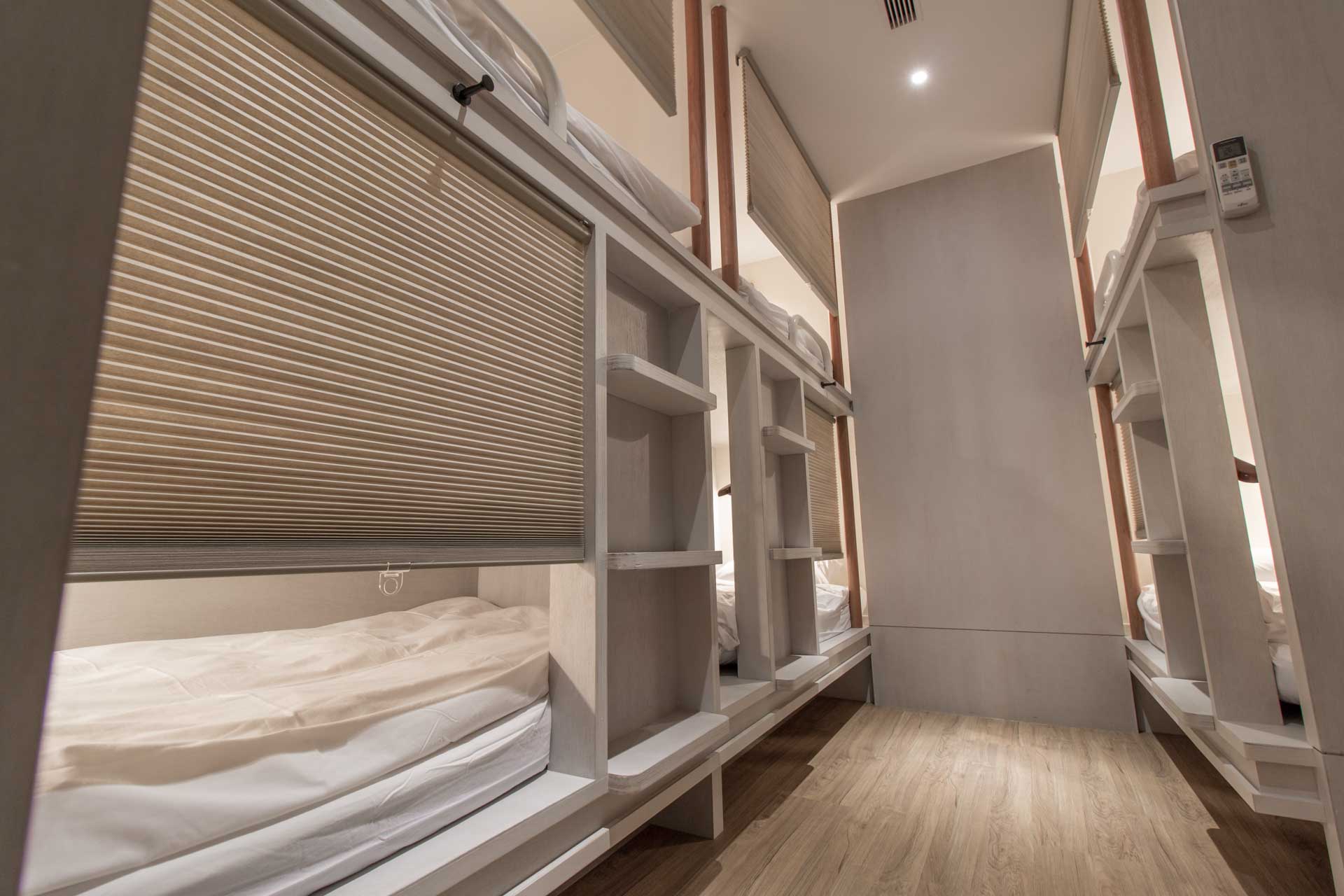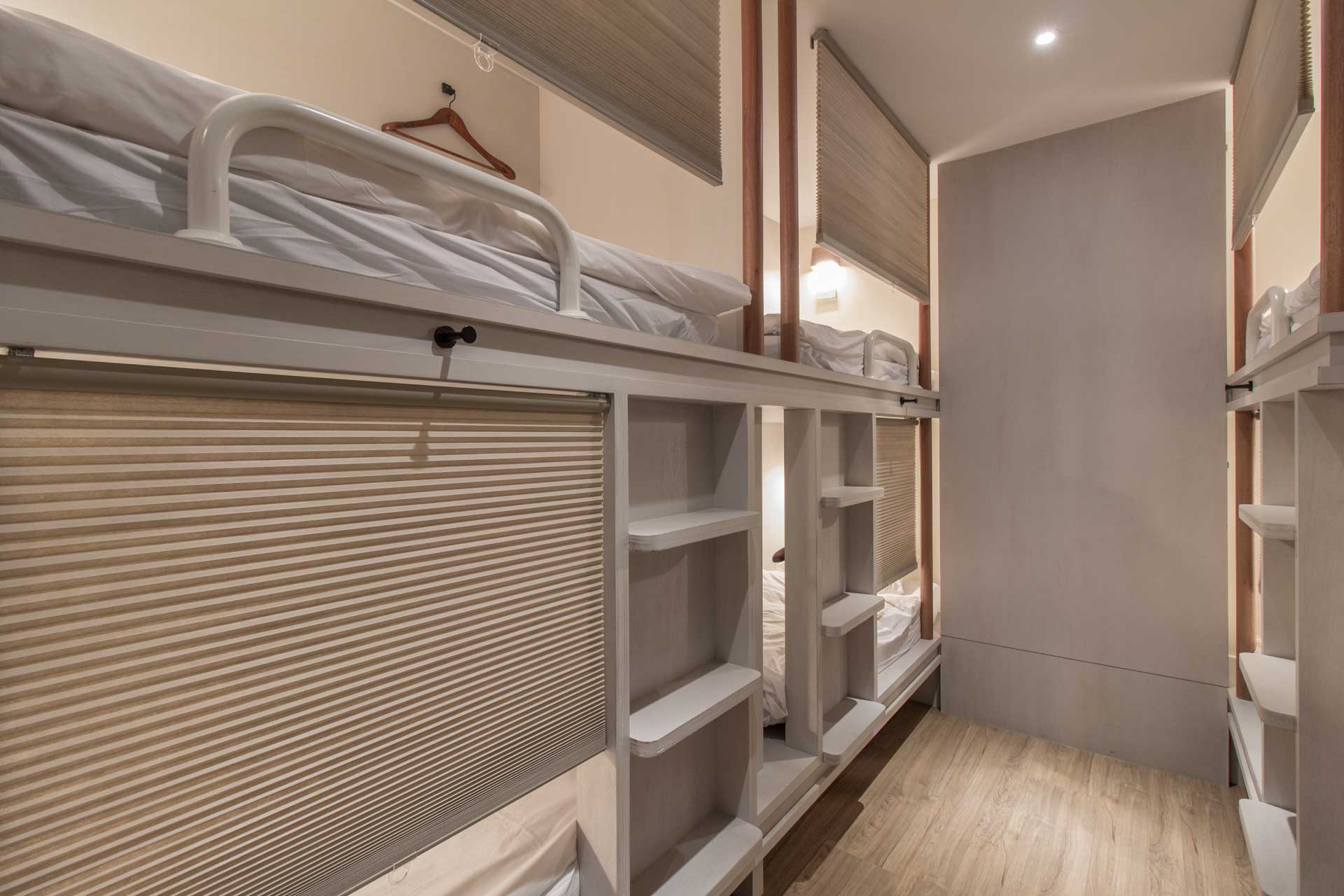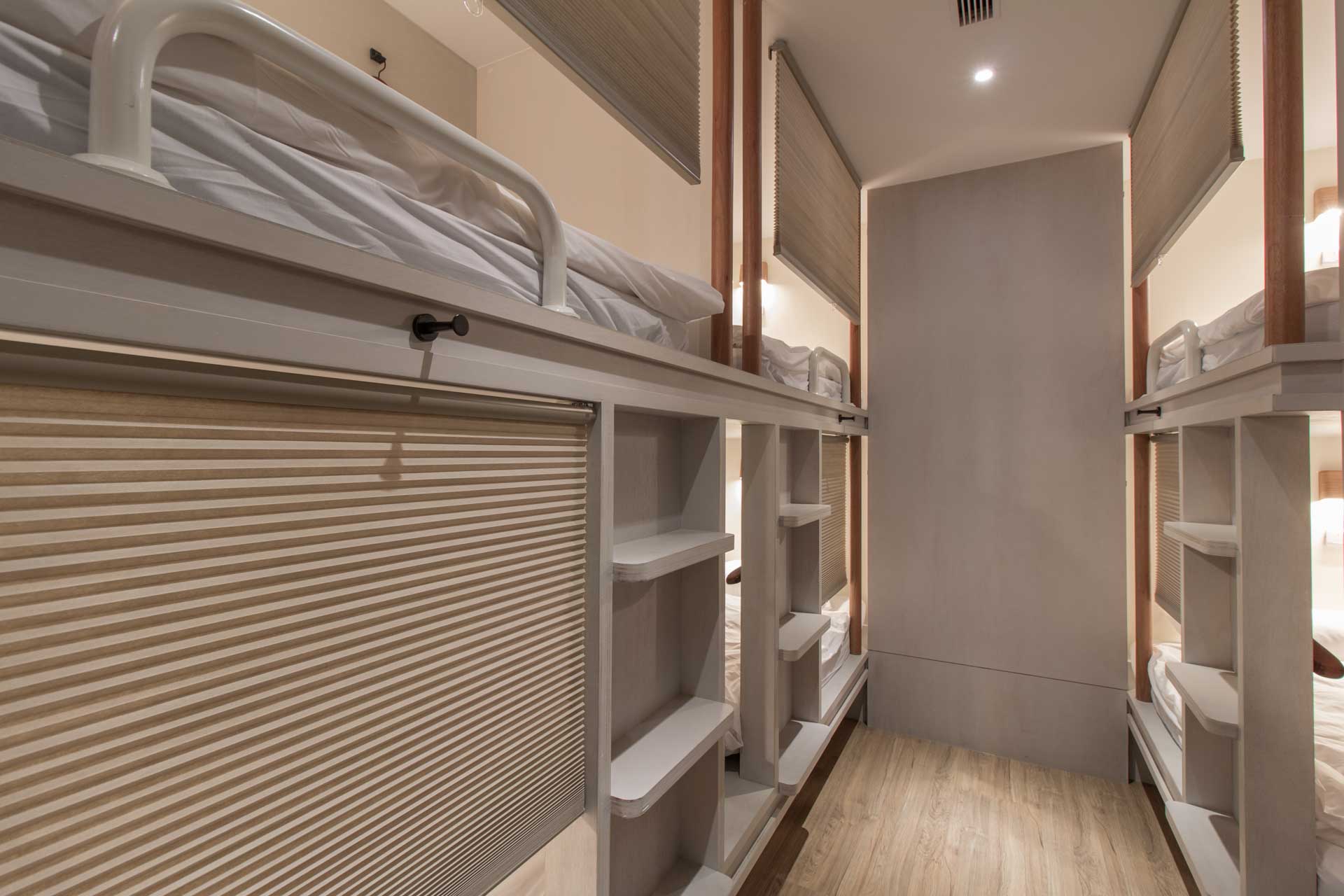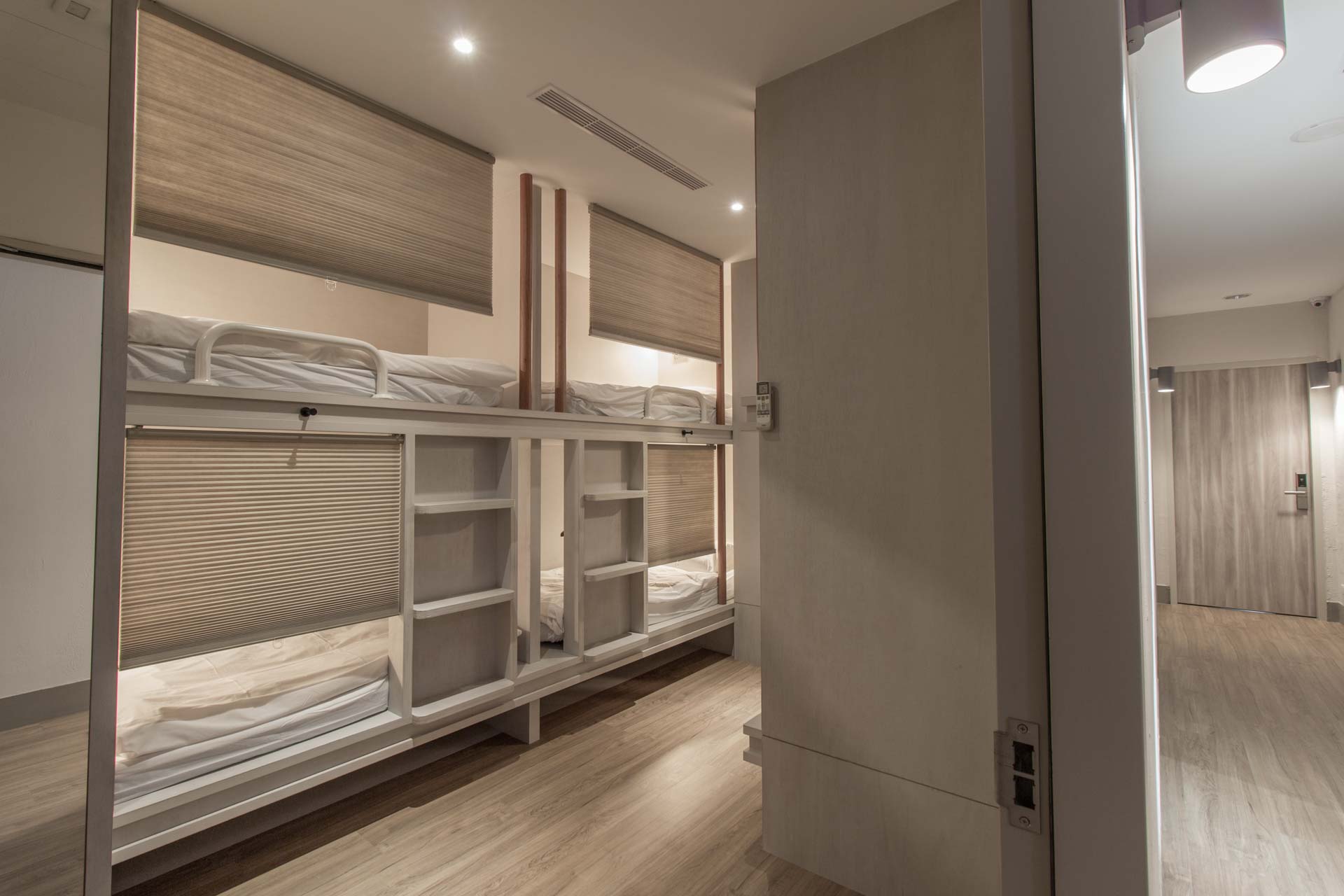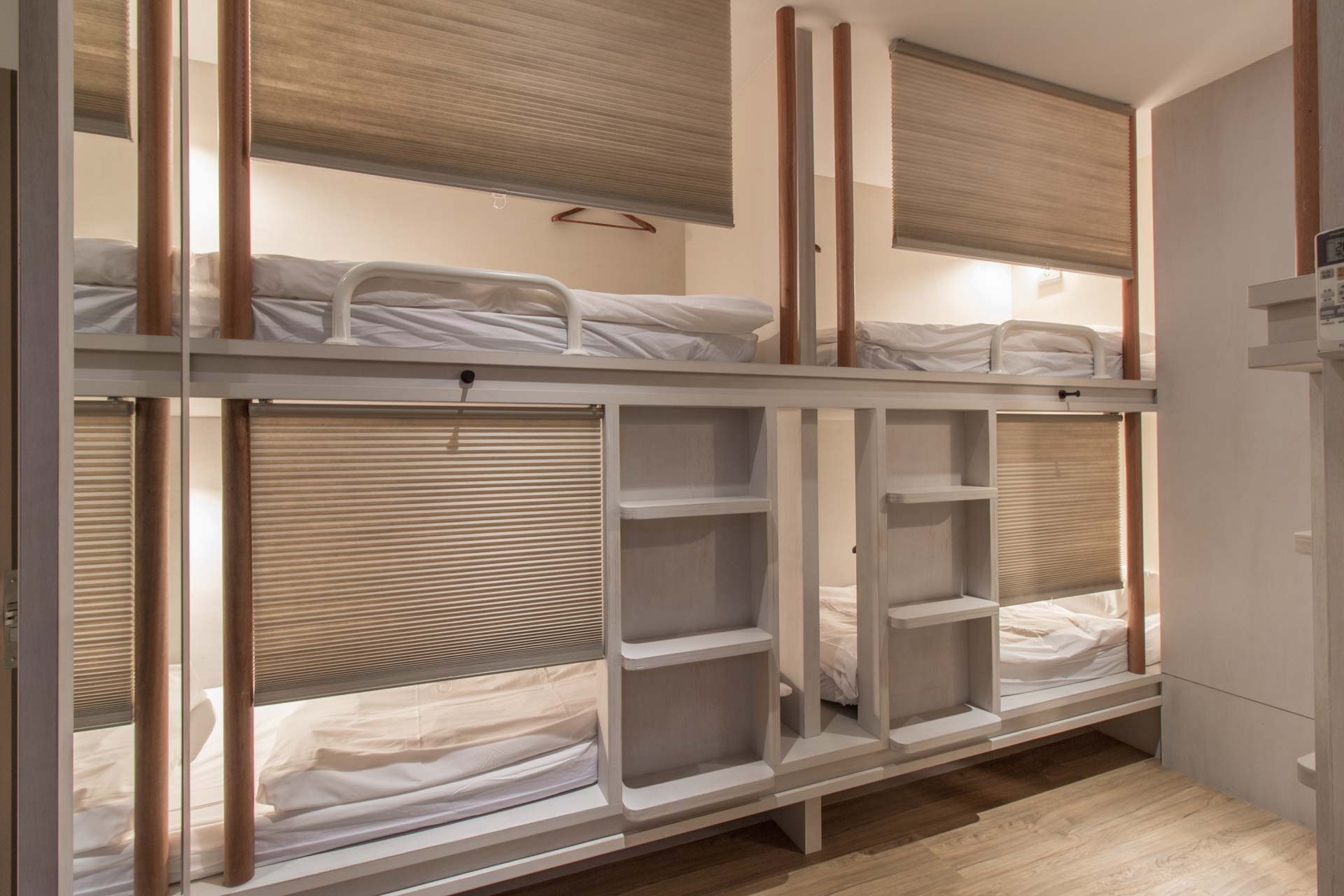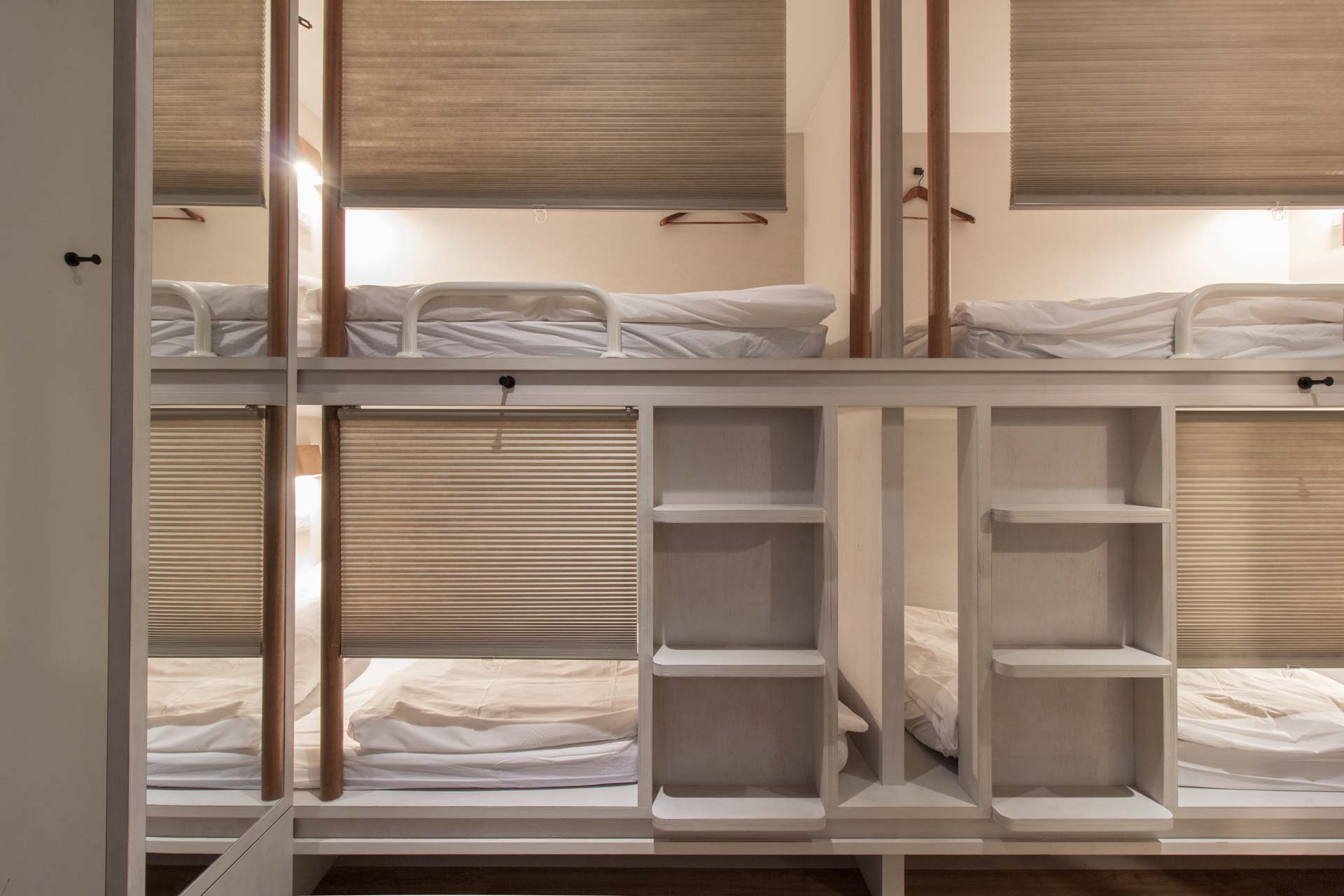 The days in the train
A stayable artwork
40m² / 6 person max
Greenvines Bath Amenities.
(Local b-cooperation making NATURAL & ECO FRIENDLY bathing products)
This room is not recommended if you are with a child of age 3 or under.
Amenities
Bunk bed w. curtain
Free wifi
Dual air conditioner heater
Separate WC w. washlet
Hair dryer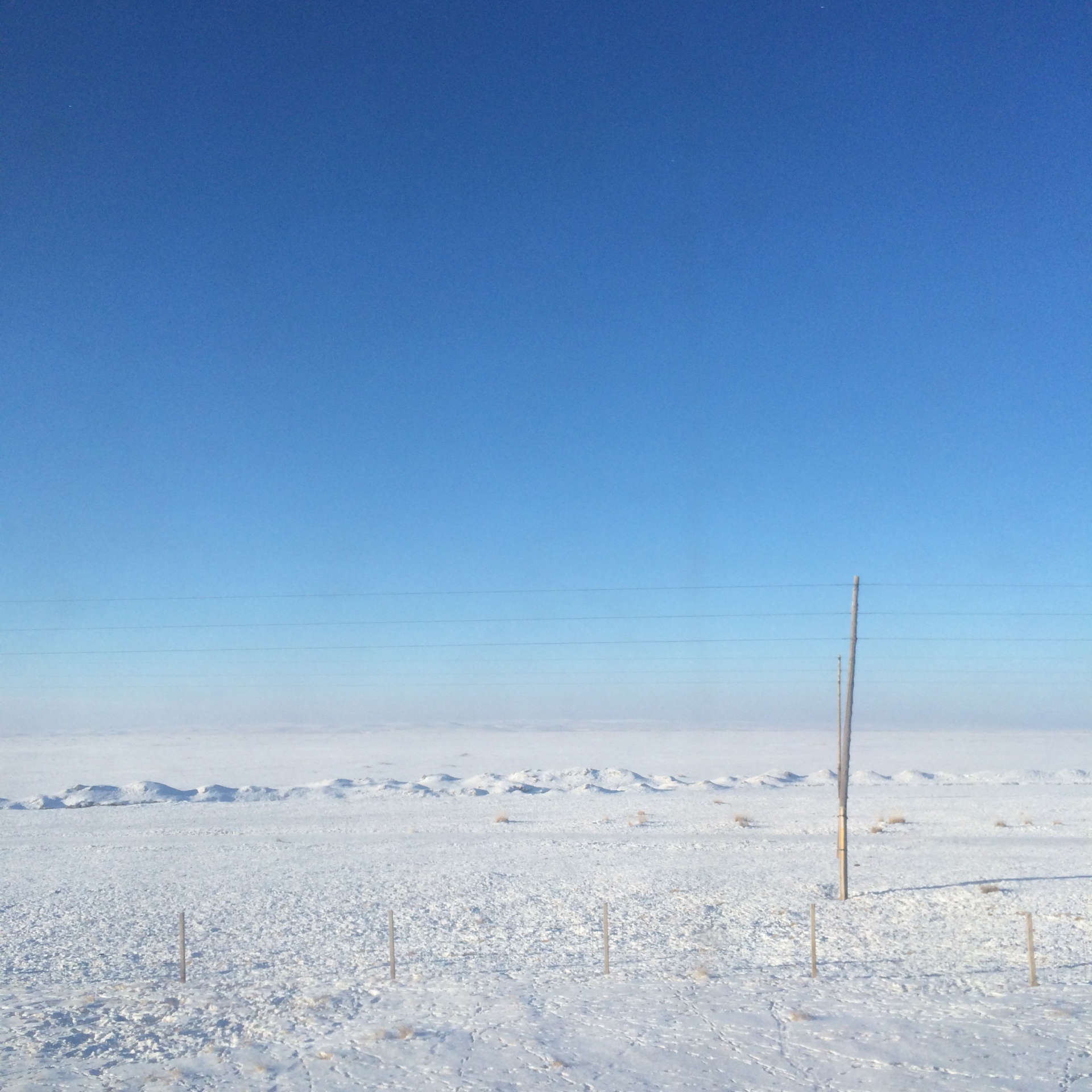 Permanent exhibition : the days in the train
Curated and illustrated by:Hsiao yu
"It's a perfect time to review all of the travel memories, as for some reason we can not travel around. When I finished my London life, I decided to travel slowly from Europe to Asia, so I took the train. The whole journey takes 7 days, crossing 6 time zones, without wifi, only myself. I got a lot of drawing ideas from that trip. However, when I really started to draw it, 5 years passed. This 6 beds dorm room reminds me of the train sleeper. I draw a window for you, hoping you have a nice journey." – Hsiao yu
Hsiao-yu is a Taiwanese illustrator from Kaohsiung, who graduated from MA Illustration at Camberwell College of Arts London. Her drawing focuses on urban sketches, new spaces and daily stuff. She has lived in Tainan, Taipei, London, Beijing, Datong, Shanghai for study and work in the past 13 years. Finally, back to her city this year, trying to know her city better, and go scuba diving when she has free time.
In each sleeper, Hsiao yu recalled and recorded her "7-day-7night trans-siberian railway trip" with illustrations, images, and words. Those Include the sceneries she saw, the anecdotes she heard, and the ideas jumped into her mind on the way.
You can experience the train trip memories with her via your smartphone, or just enjoy your bed along the trip!