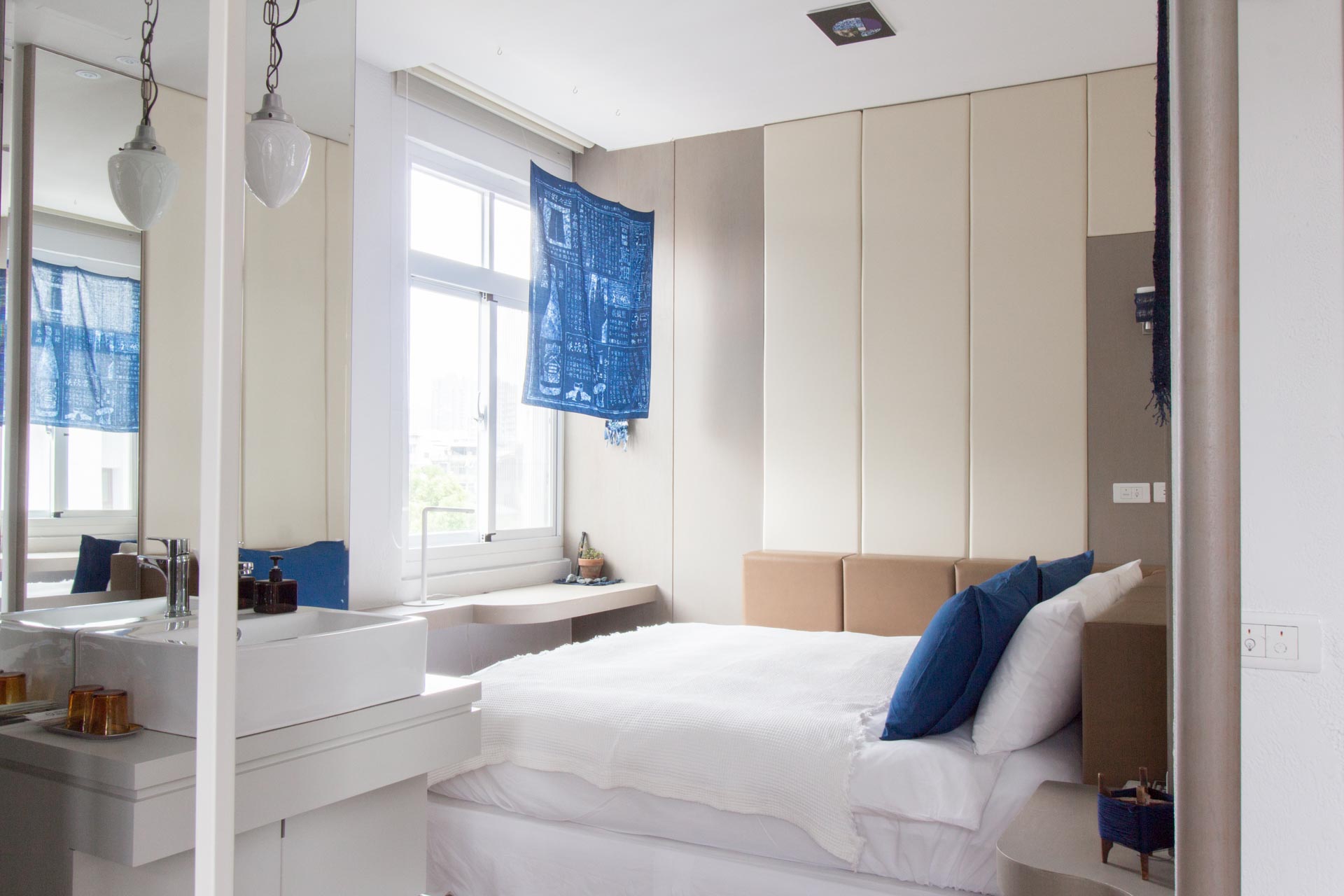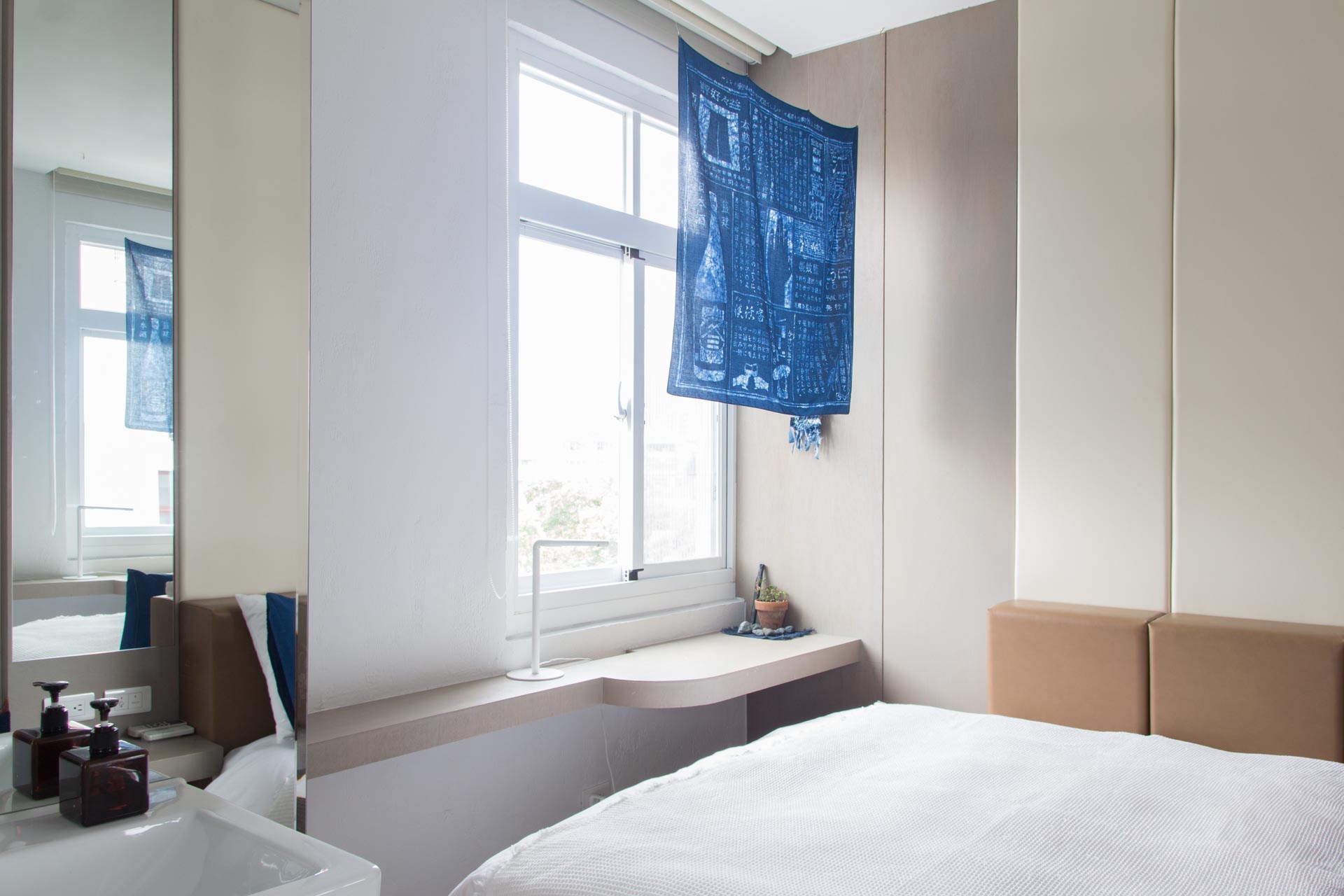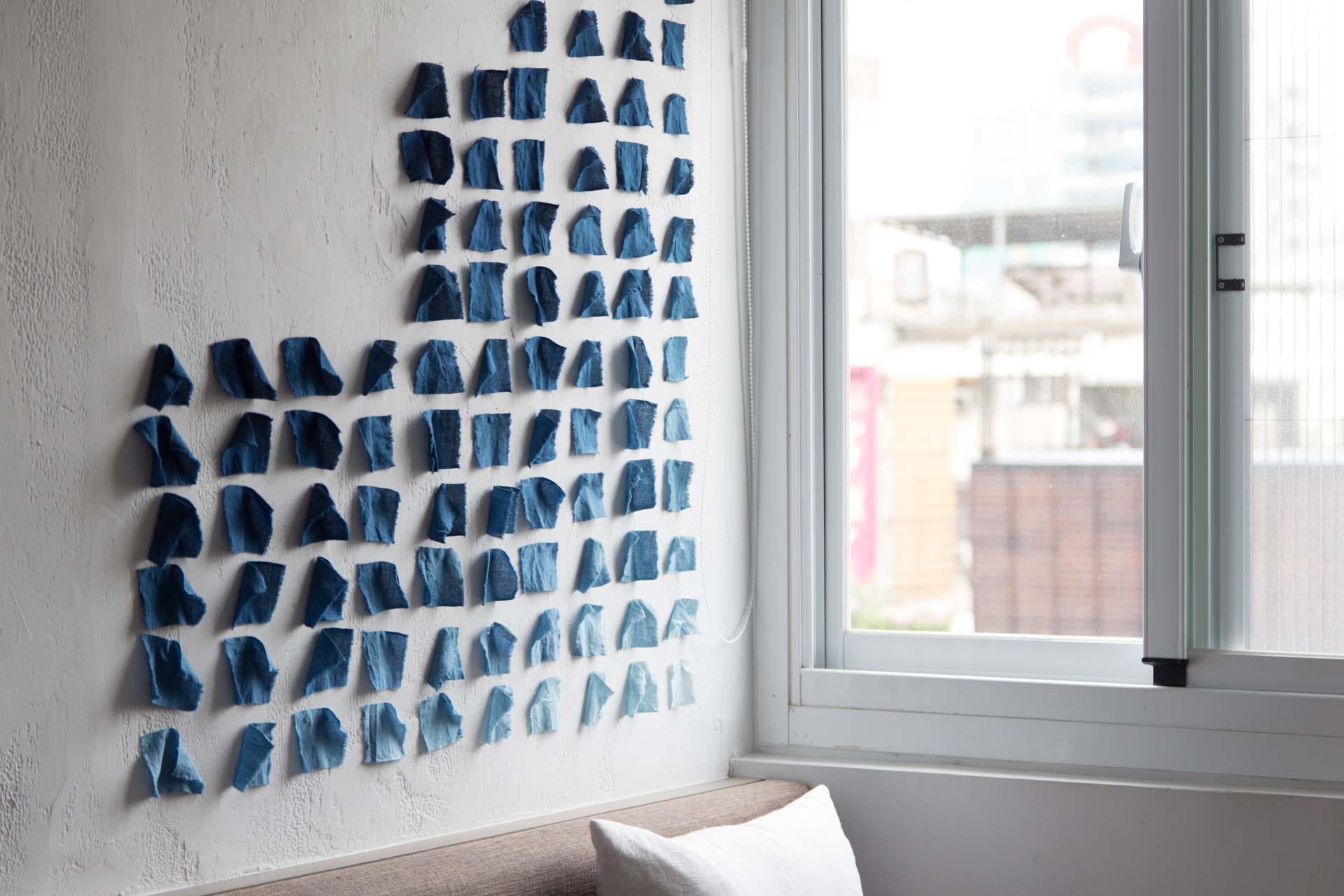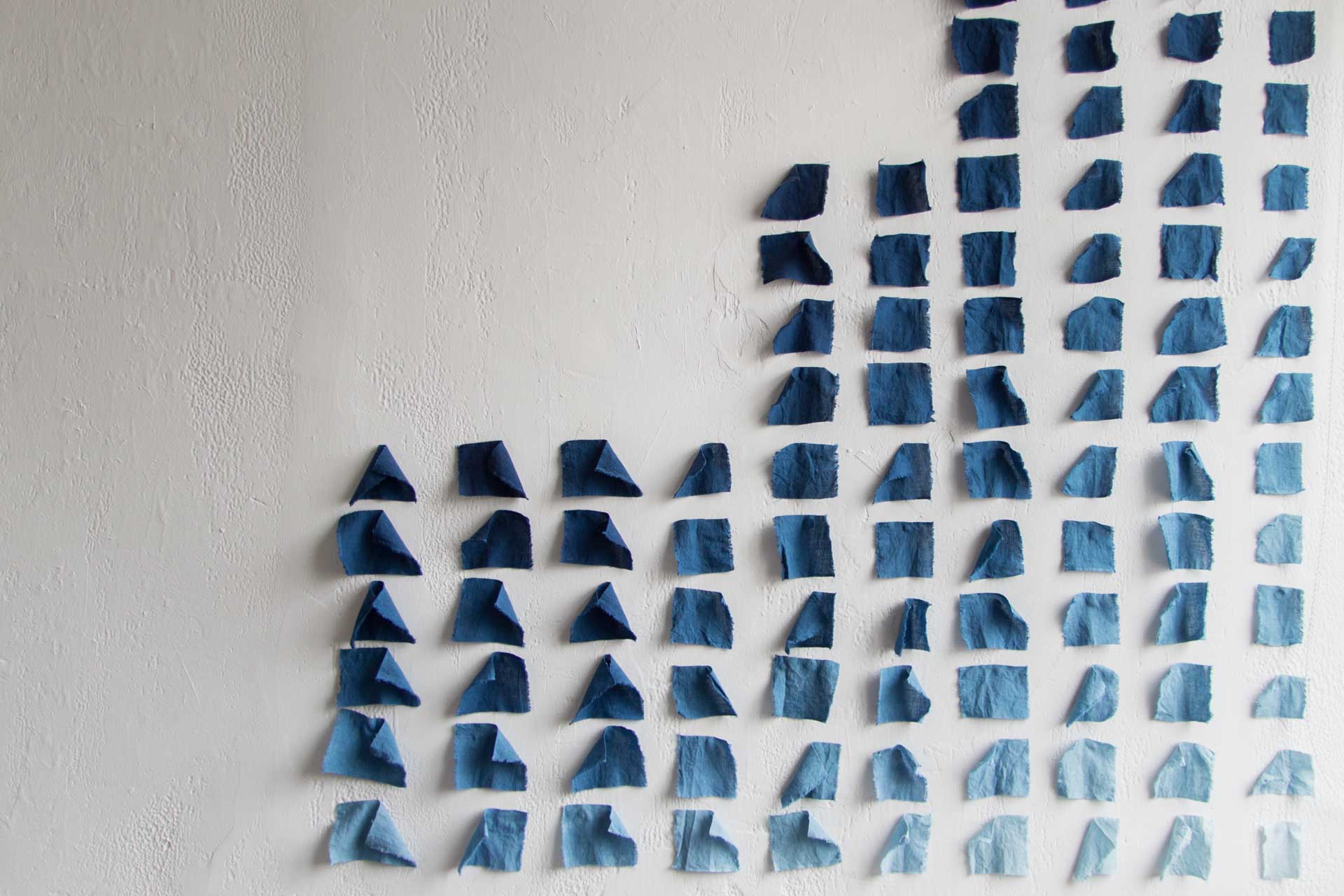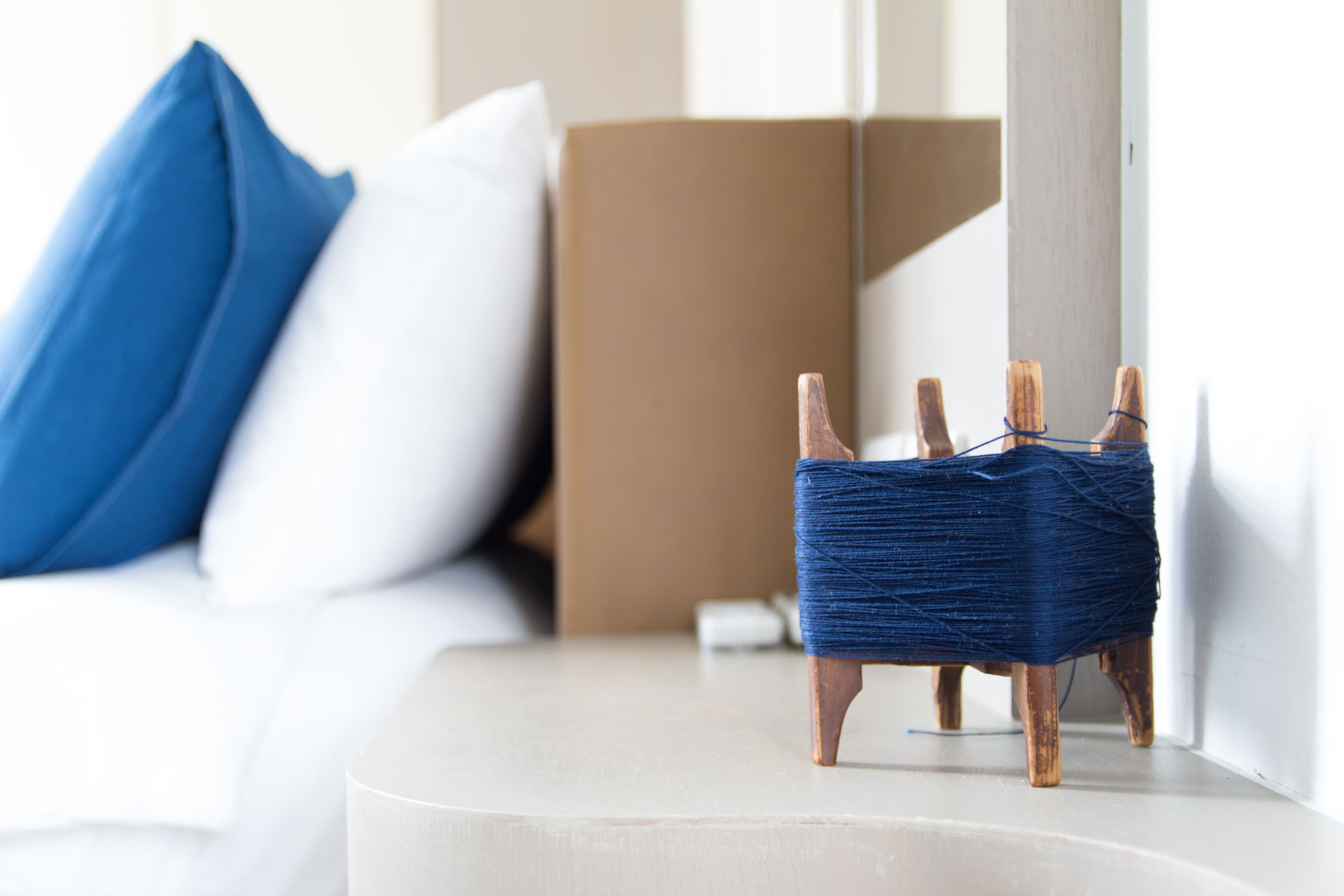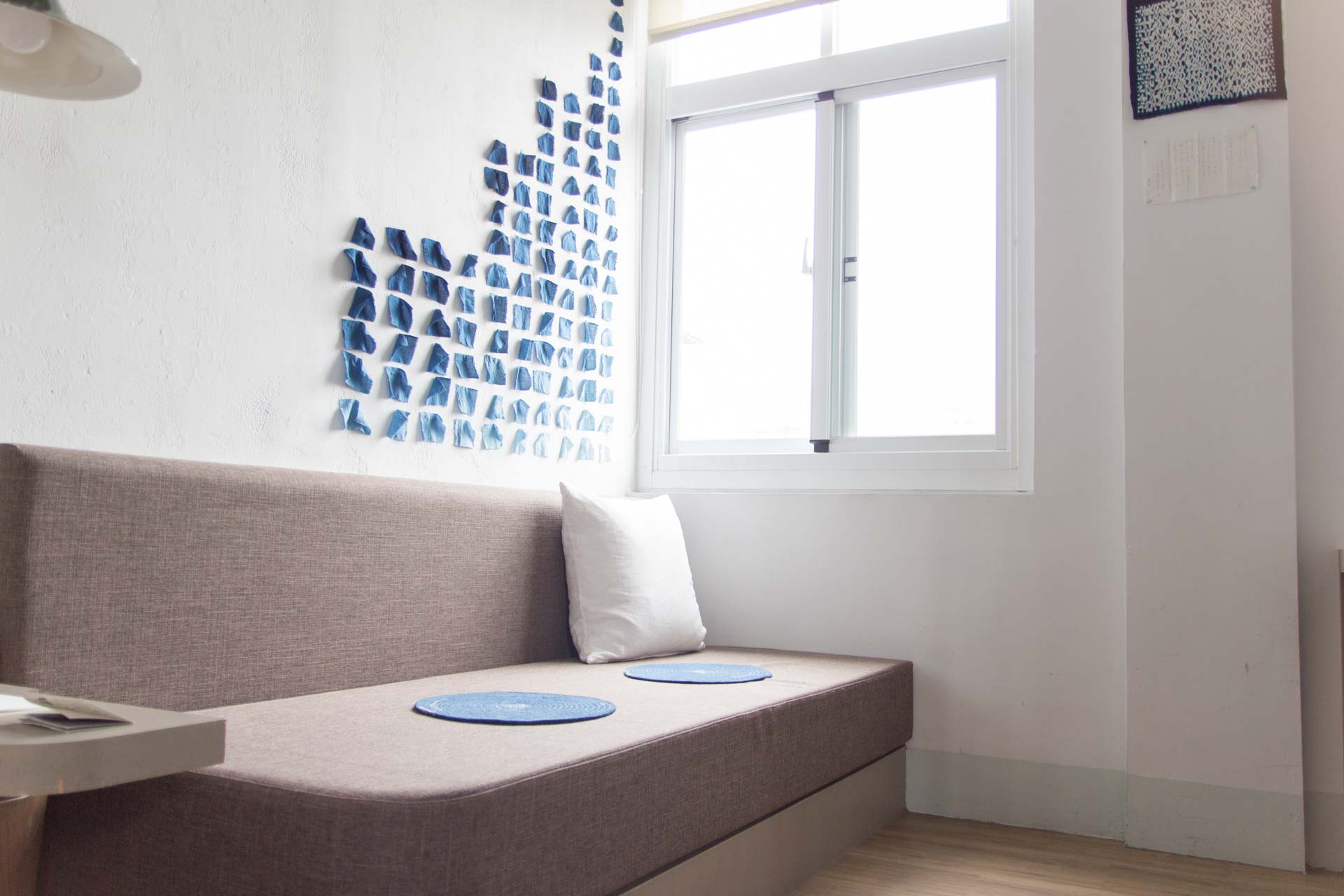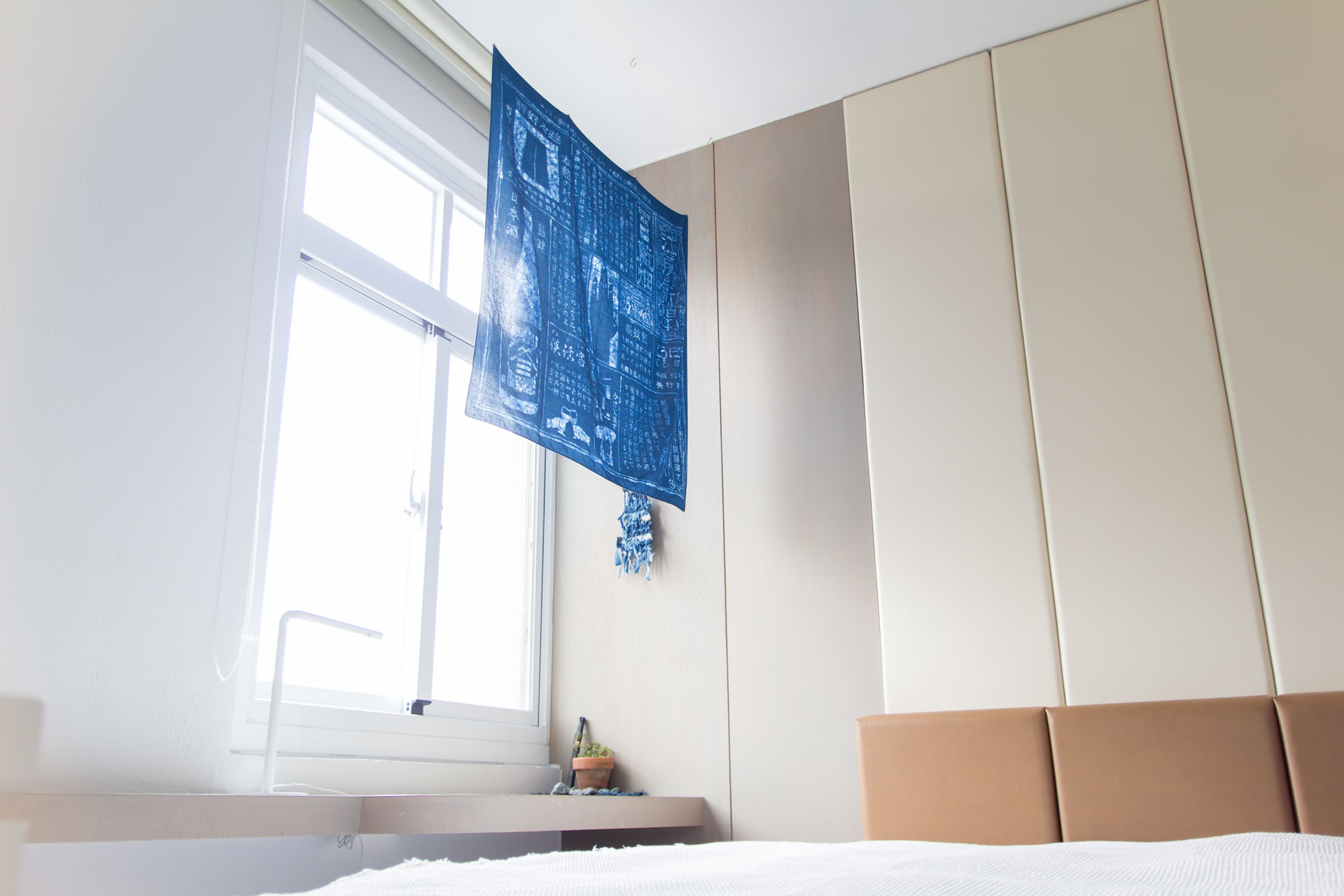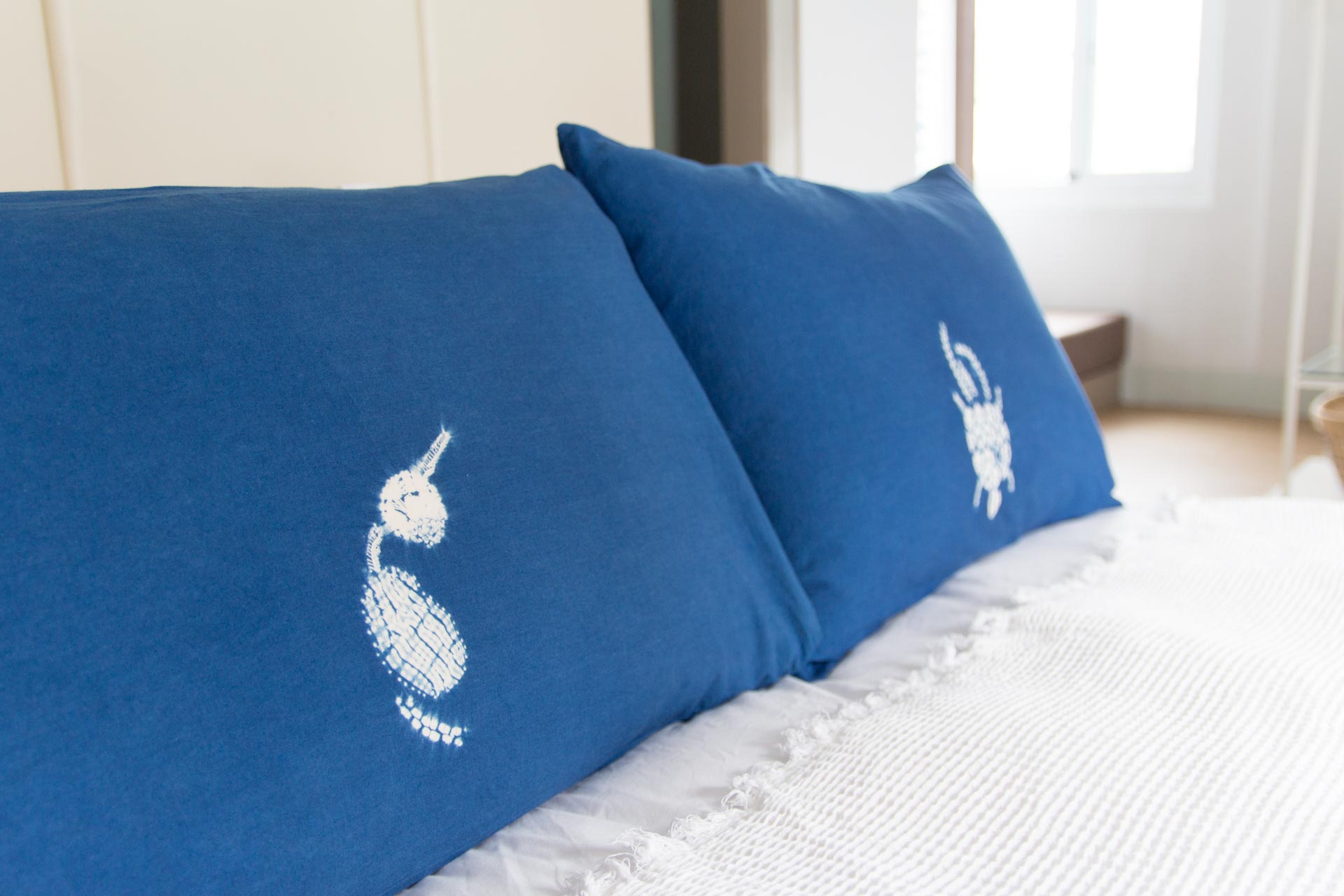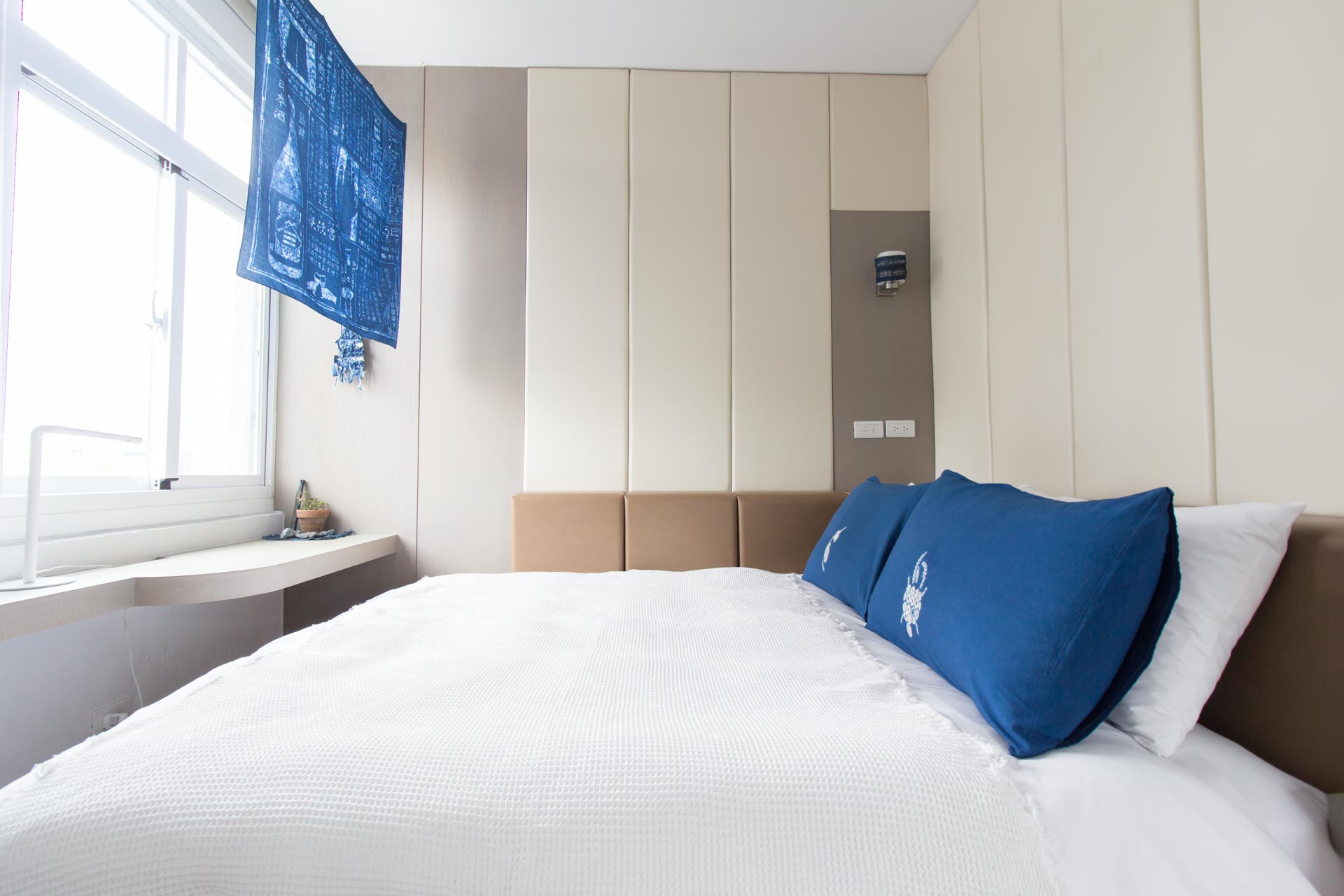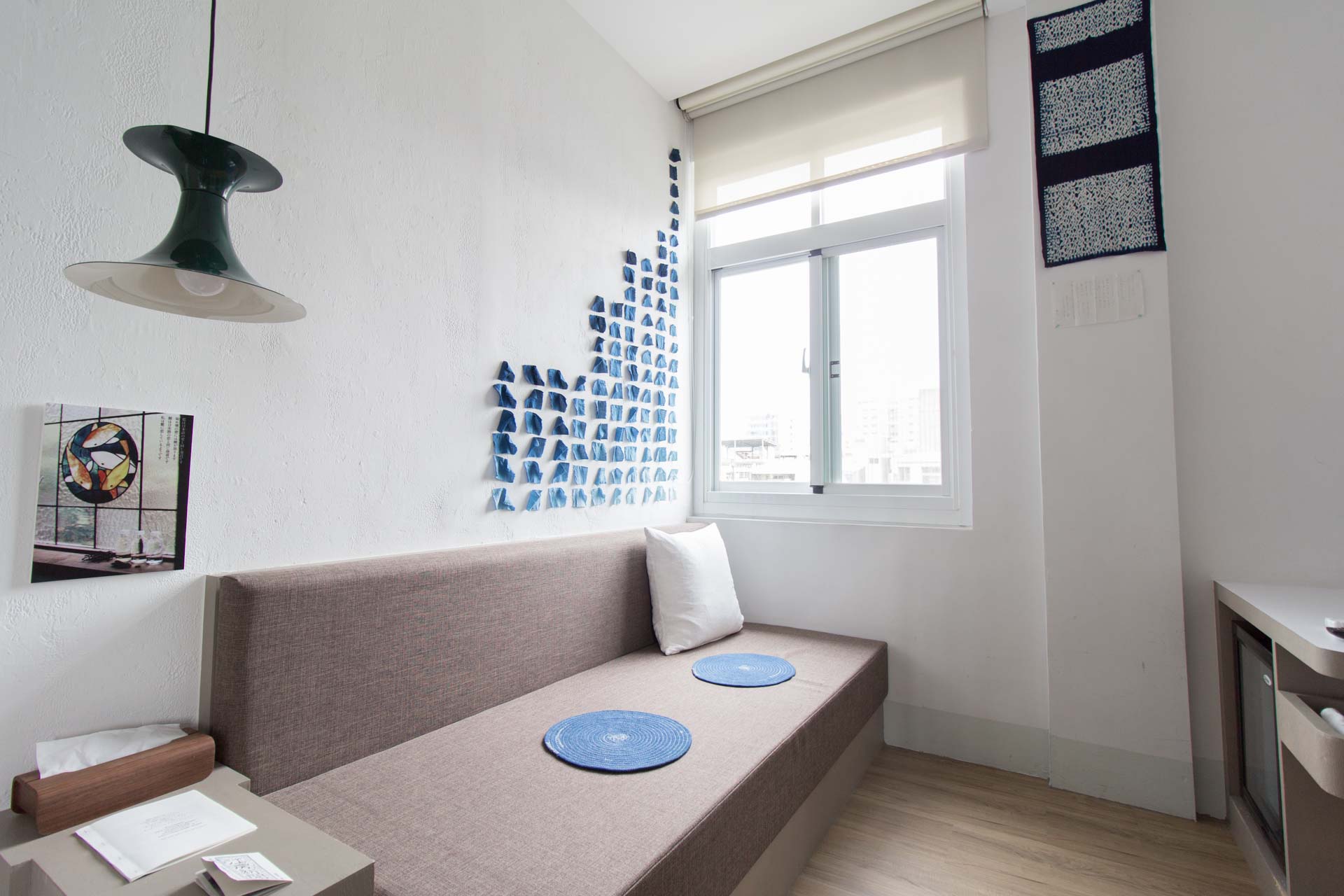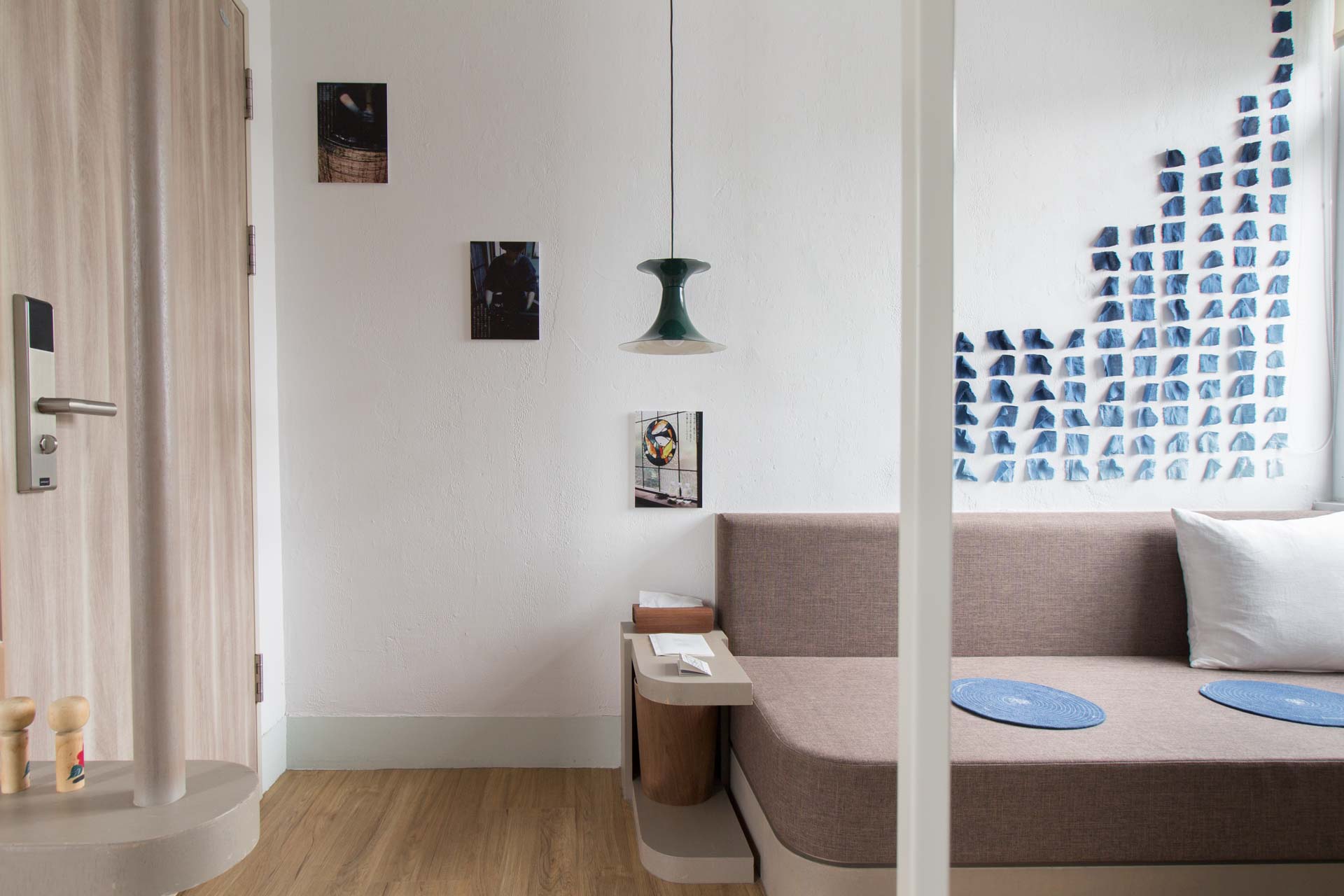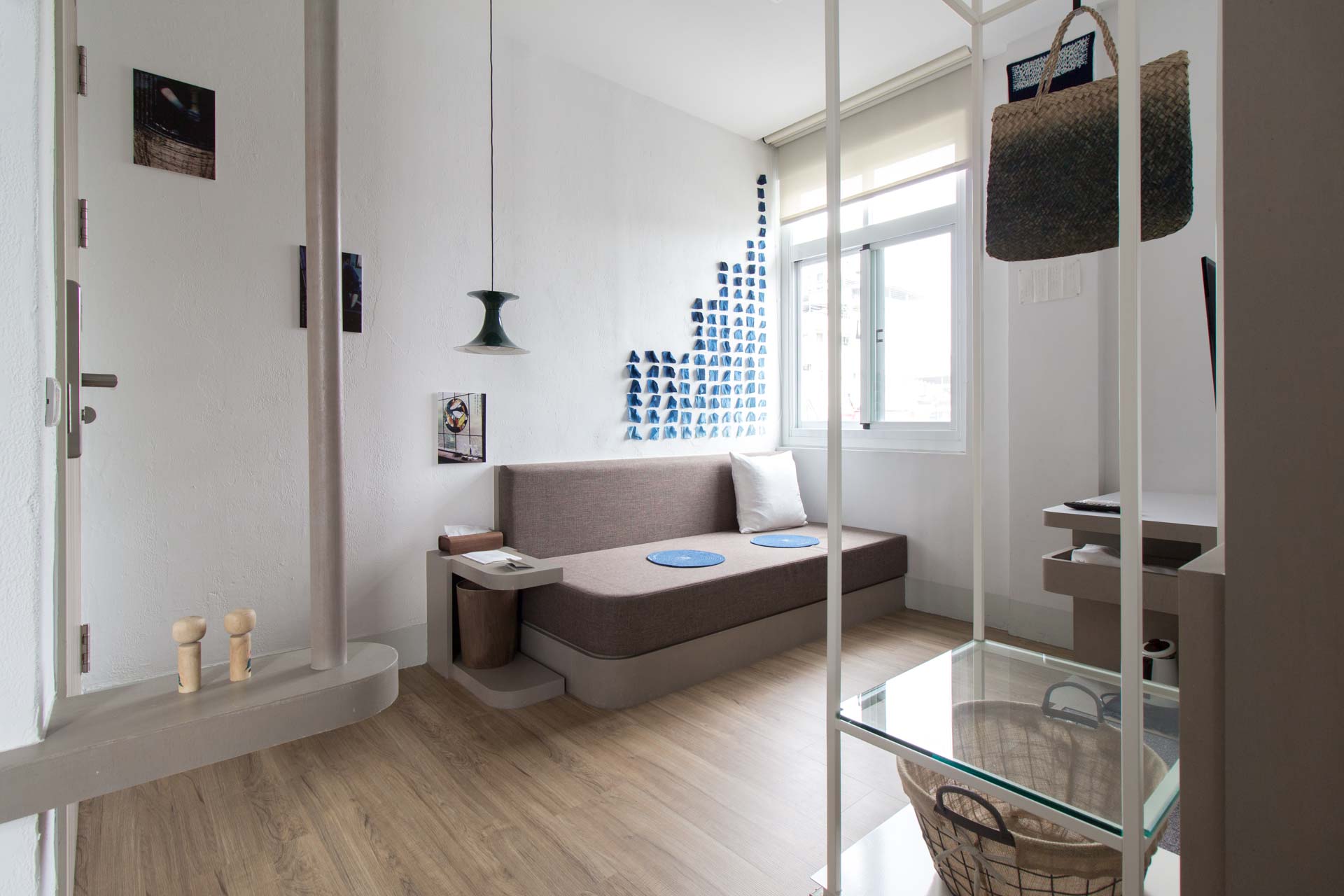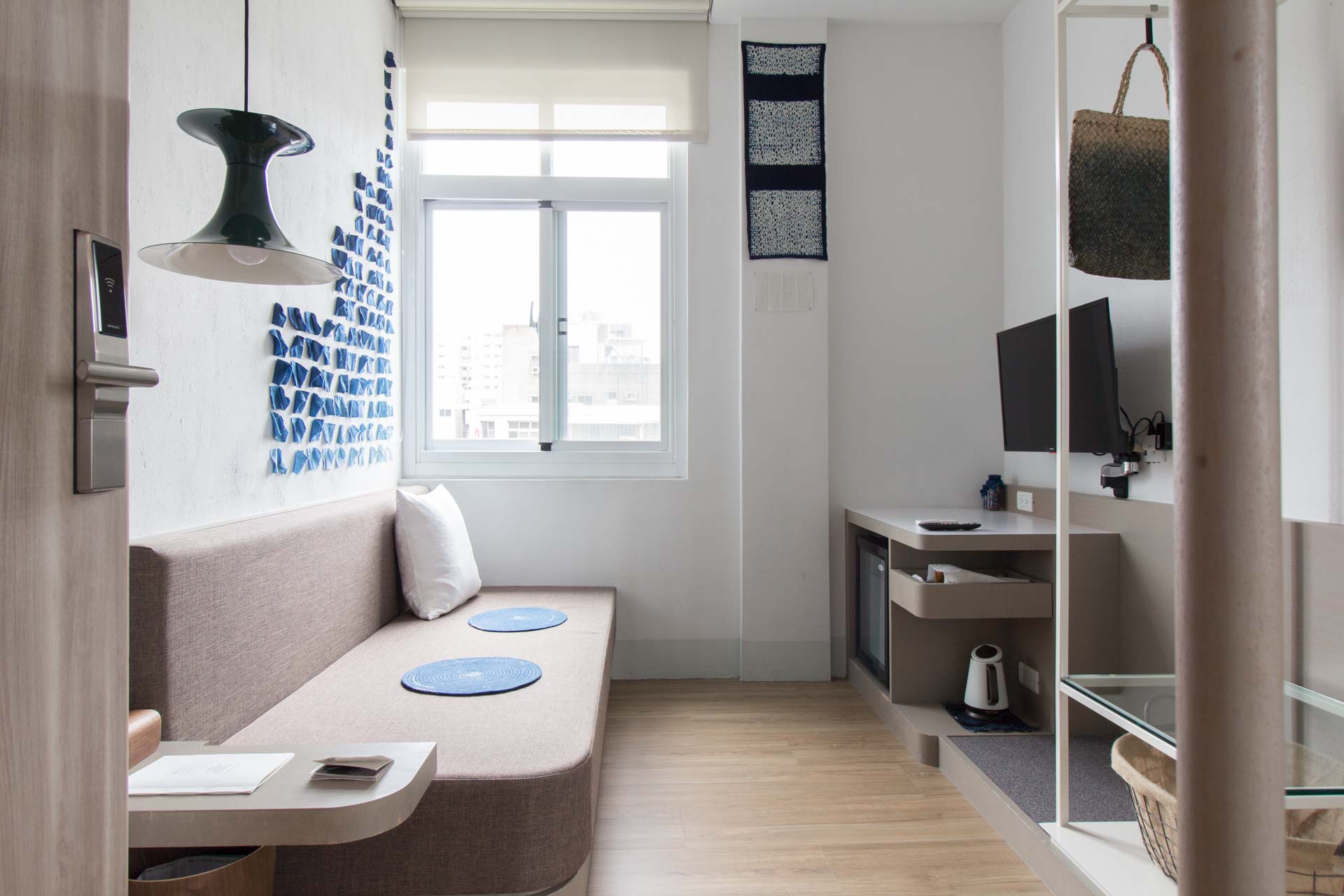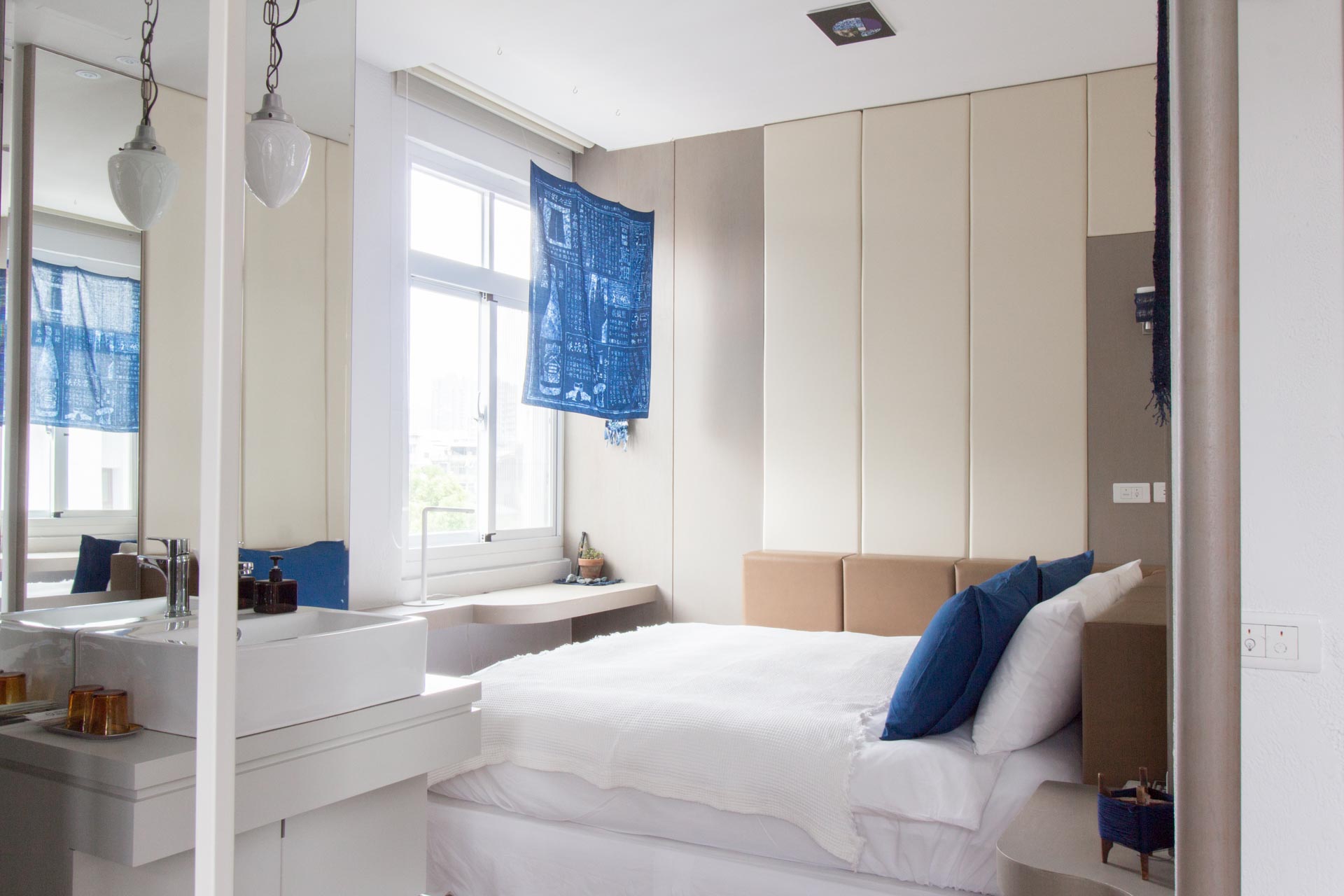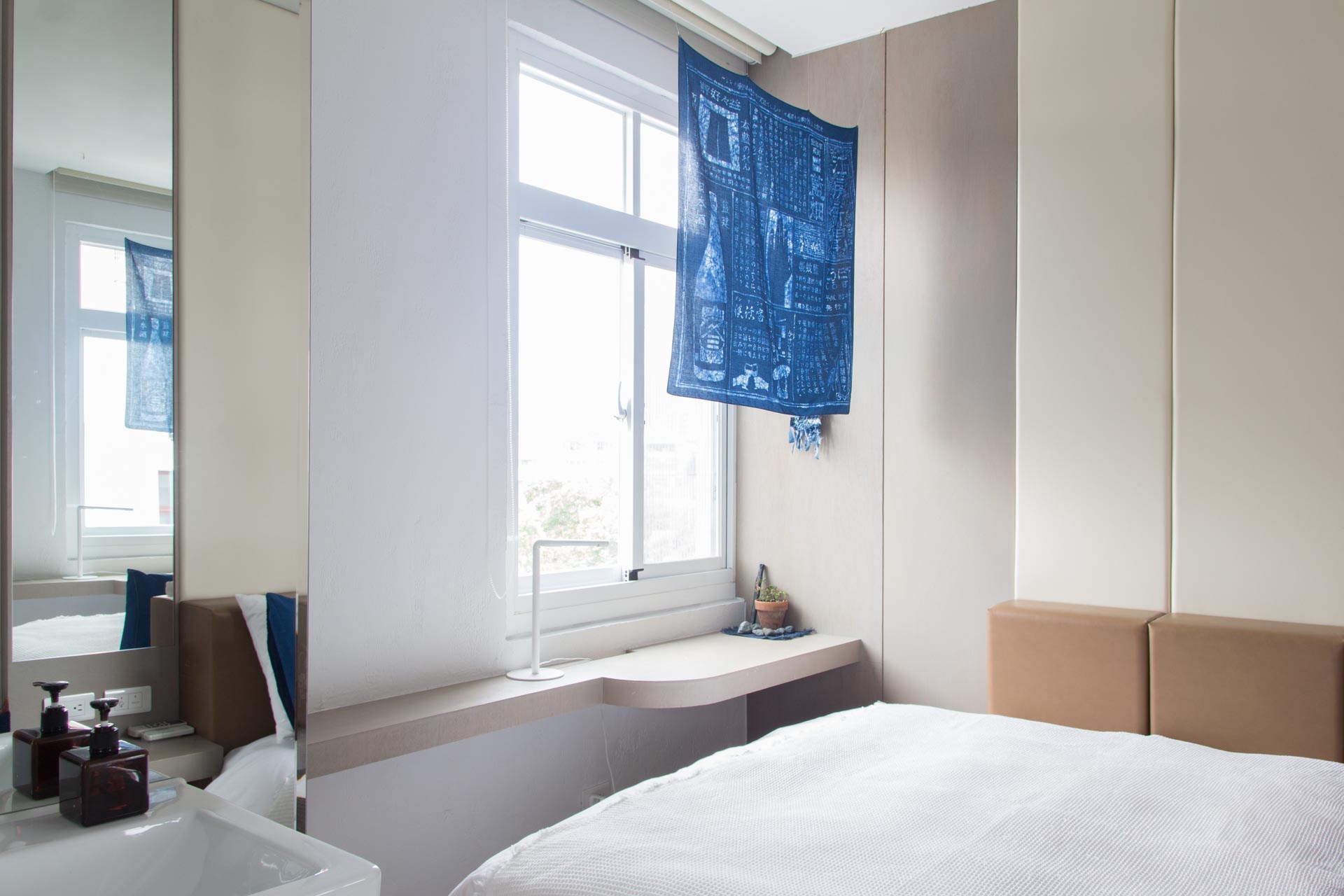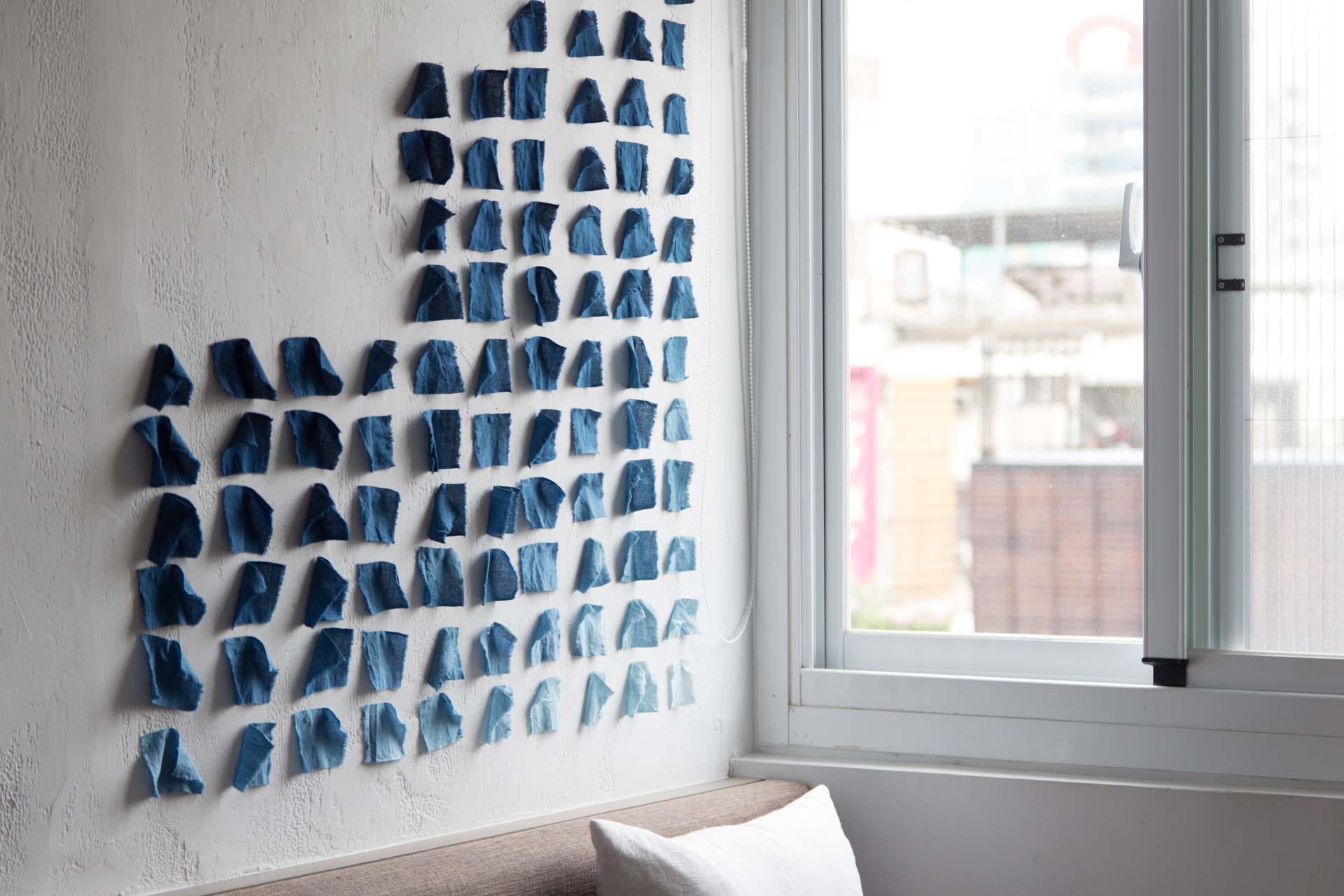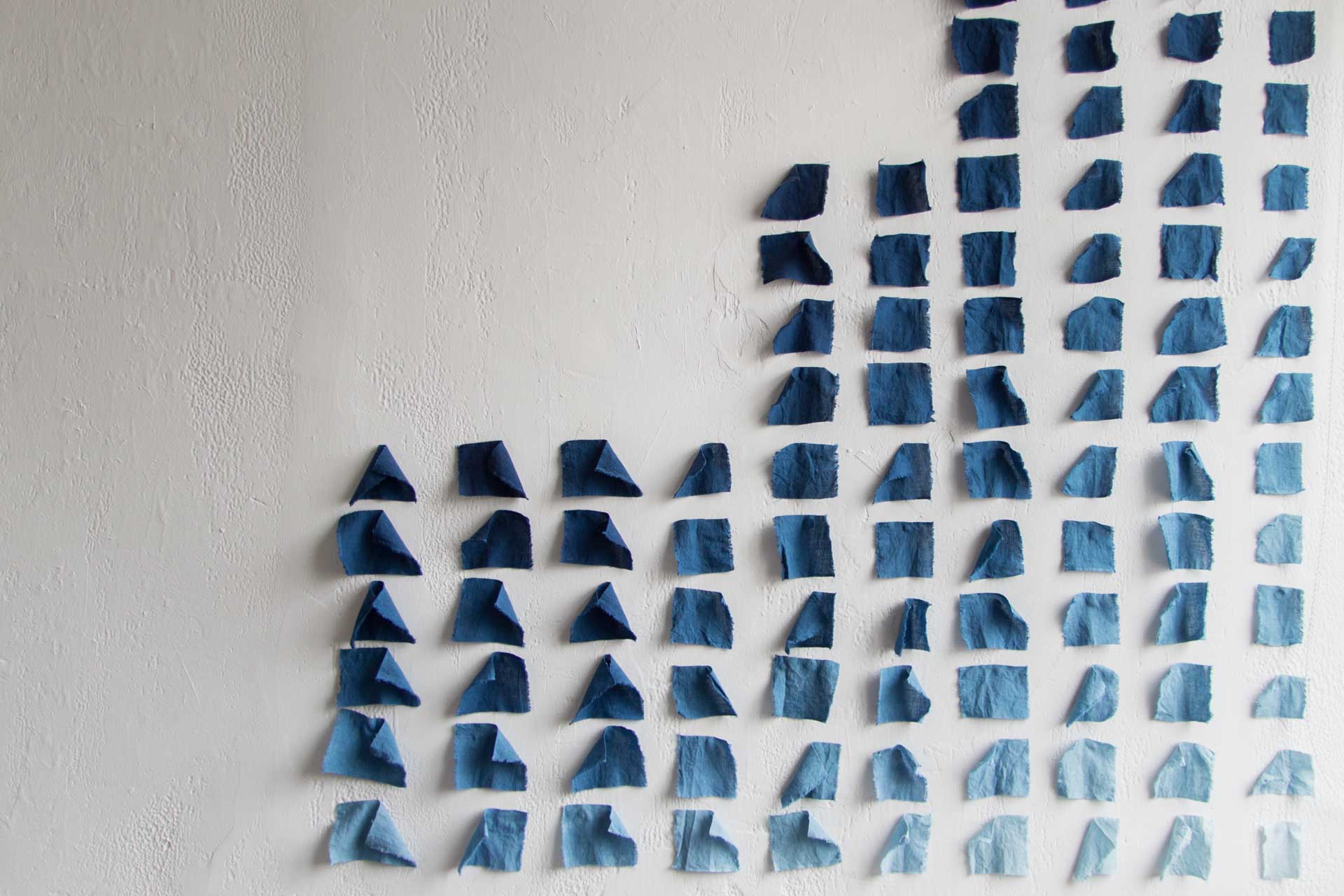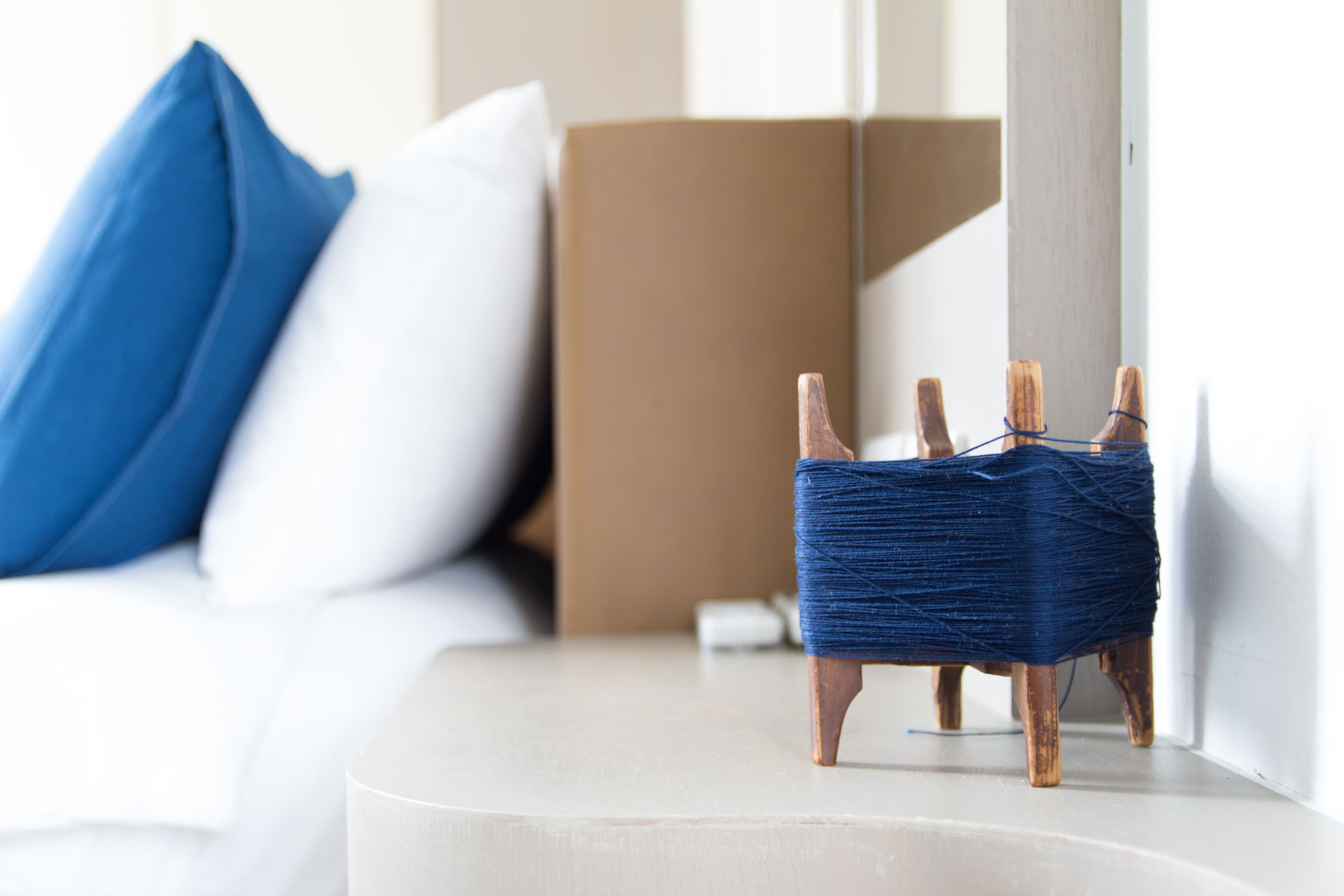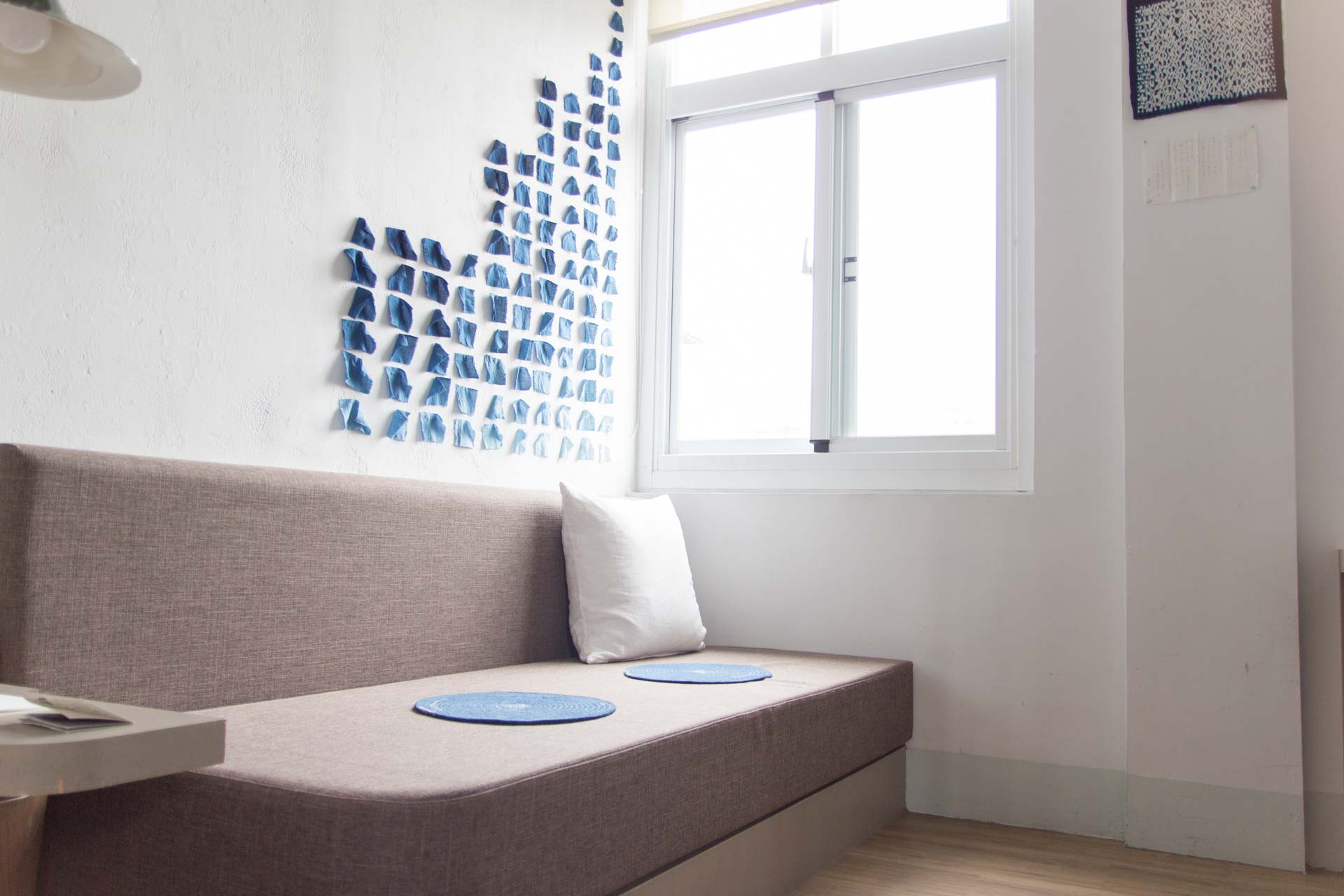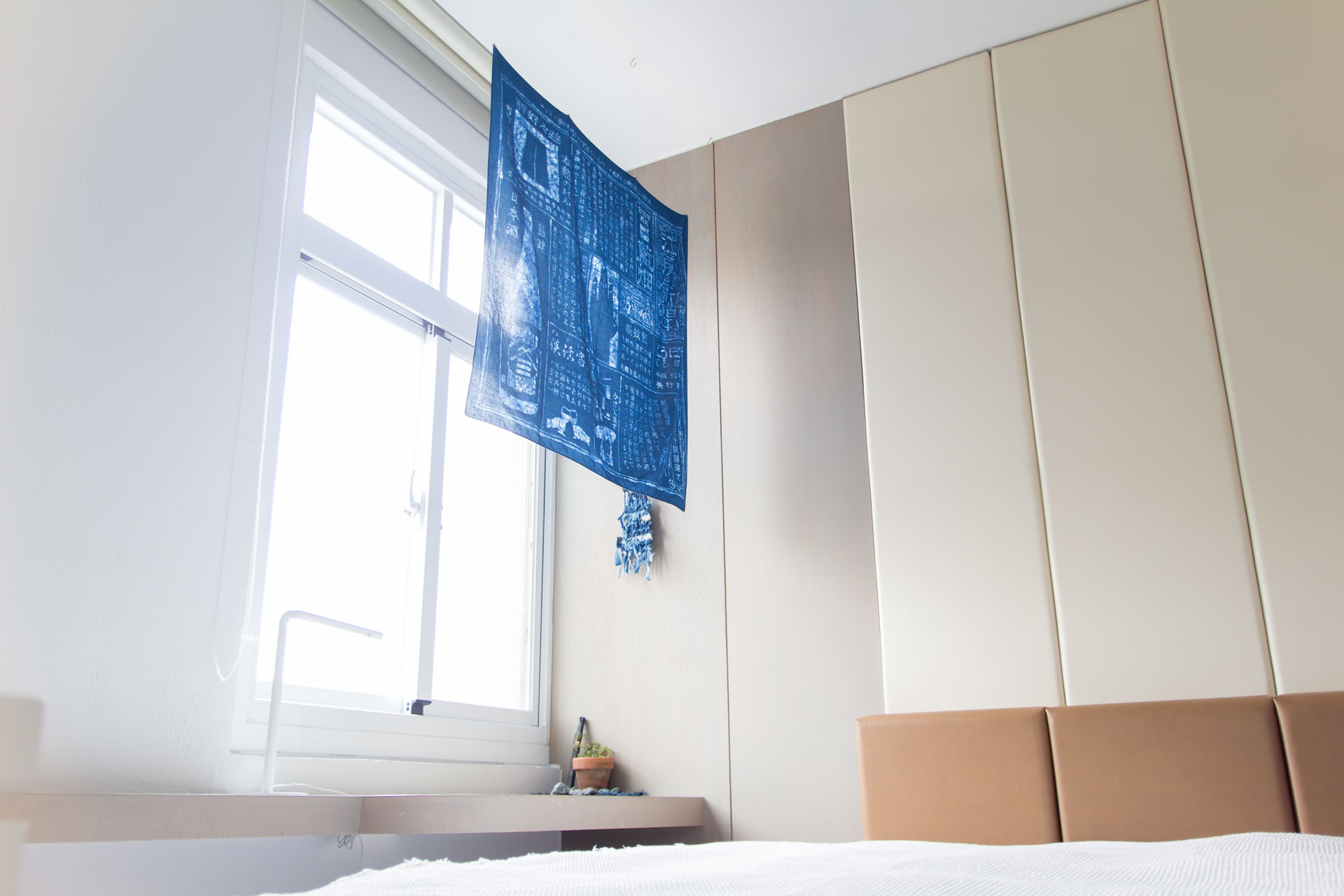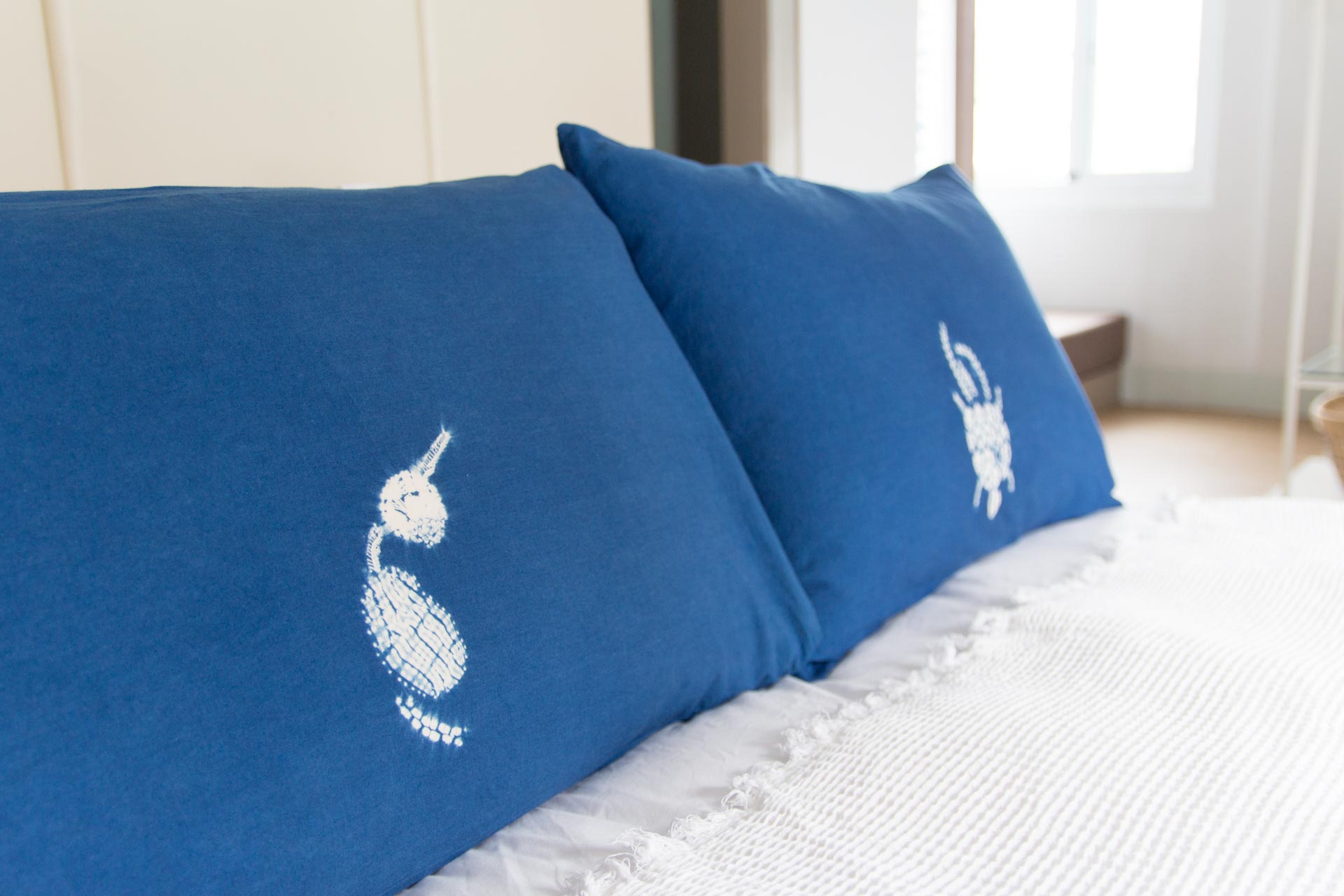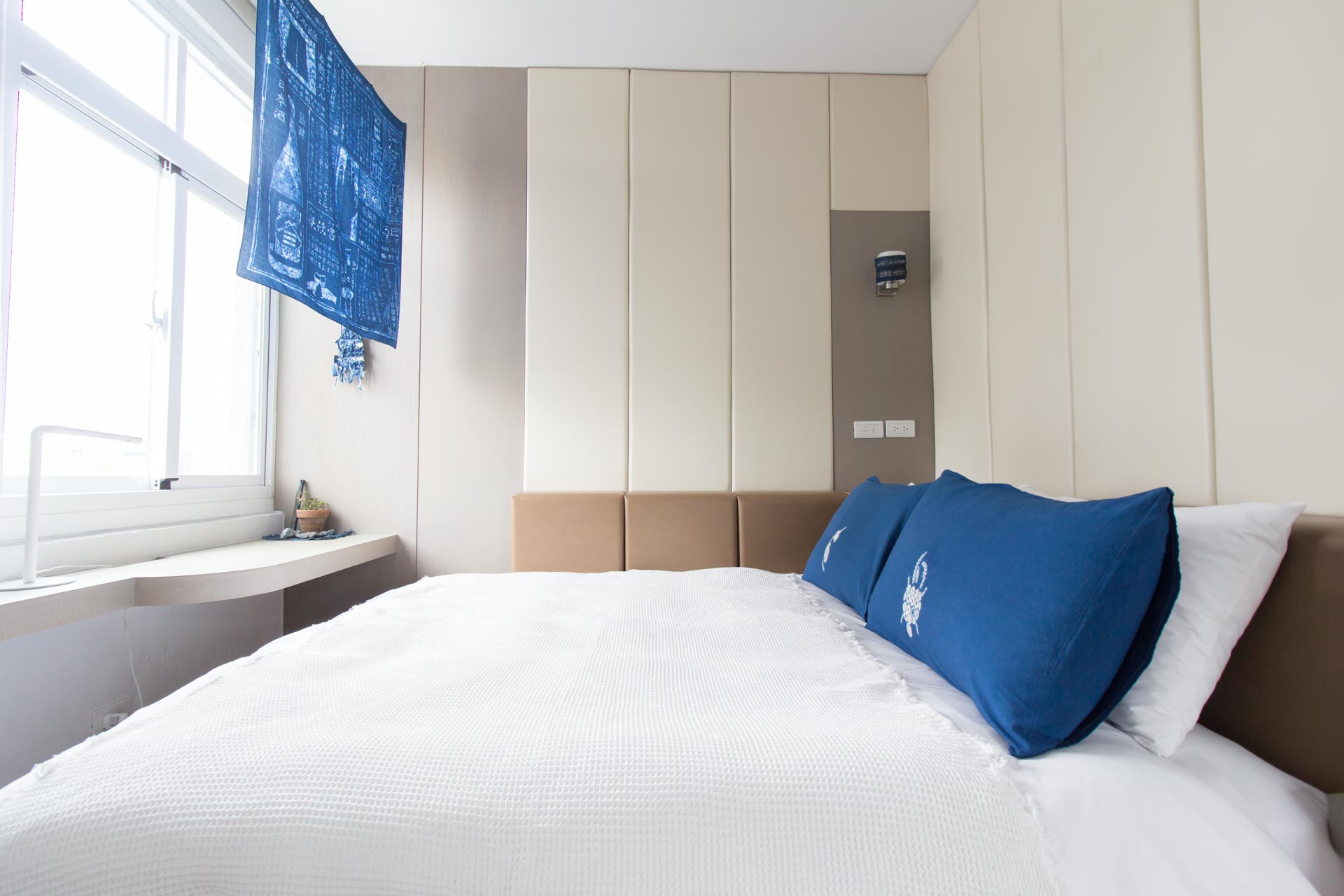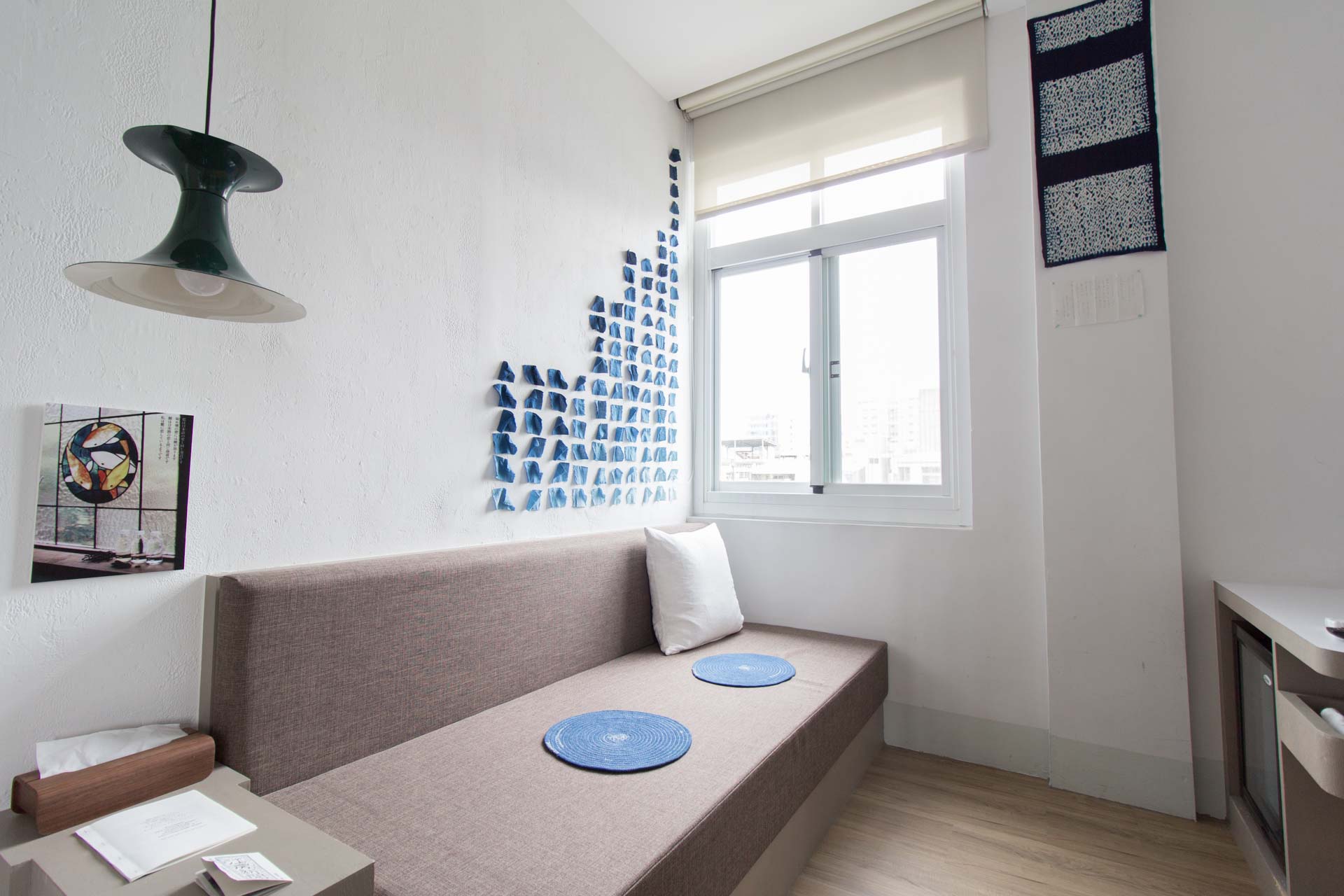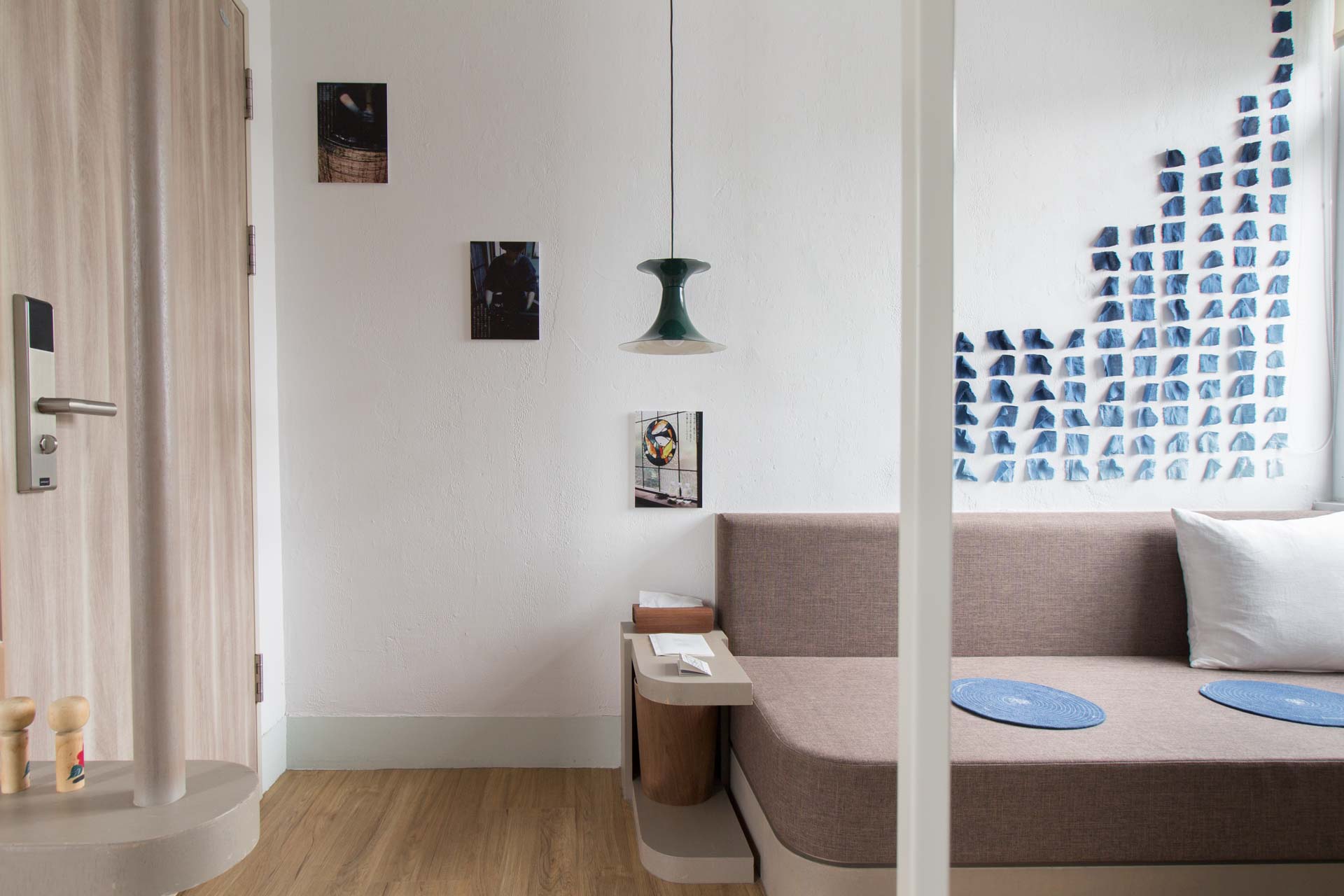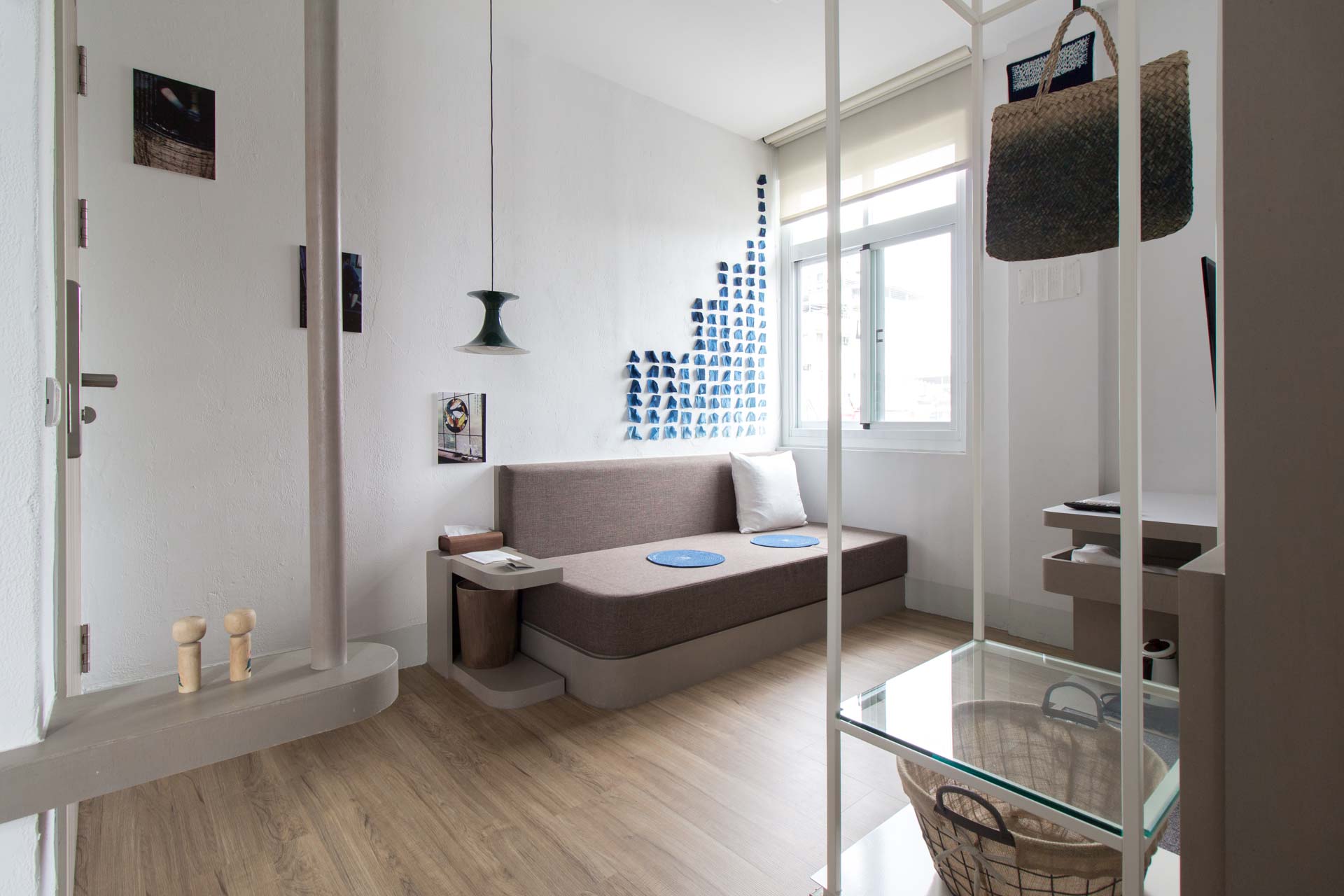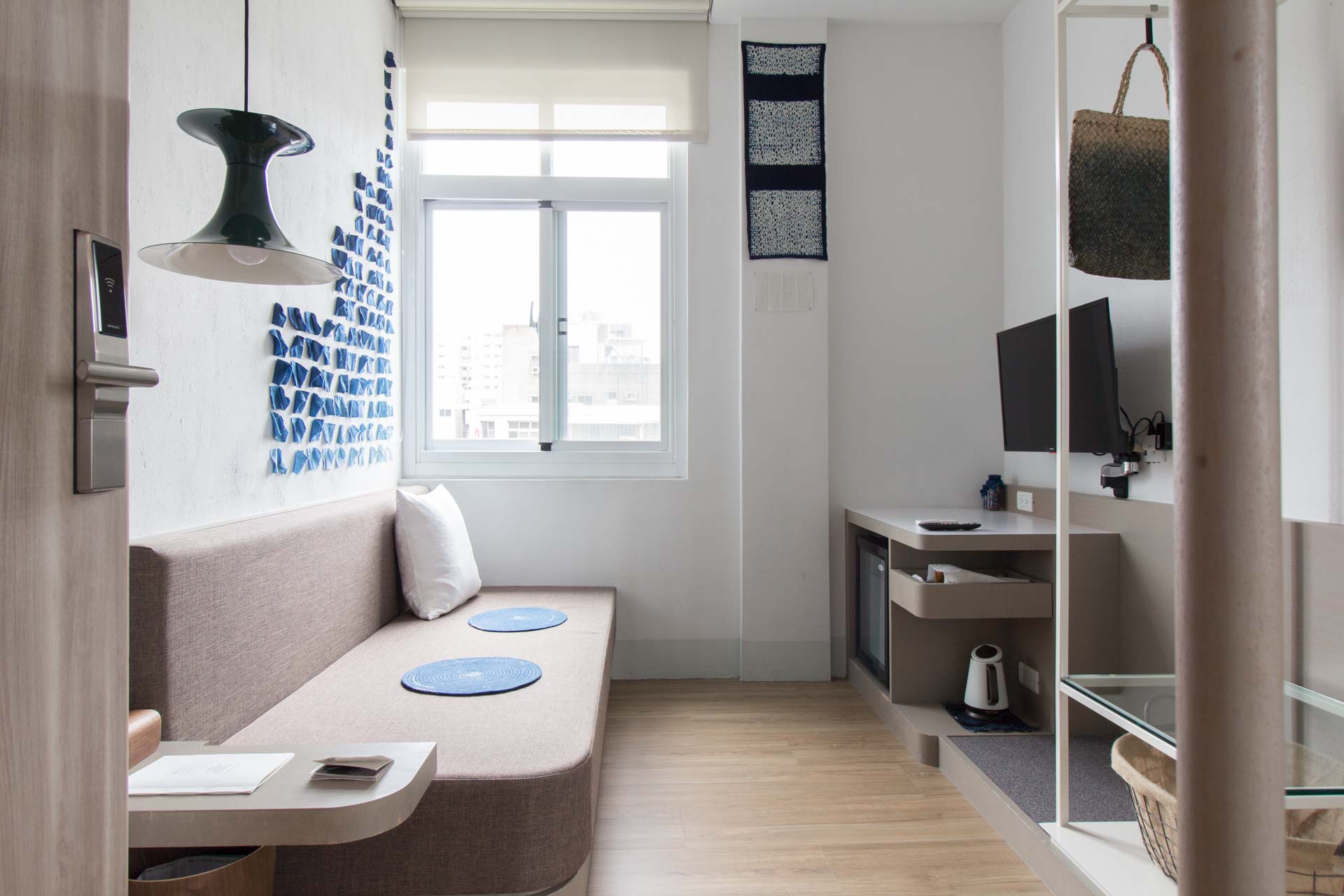 Gallery Suite
32m² / 2 people max
Greenvines Bath Amenities.
(Local b-cooperation making NATURAL & ECO FRIENDLY bathing products)
This room is not recommended if you are with a child of age 3 or under.
The amenities and facilities of this room is same as Hok Suite.
Amenities
1 Queen bed
Living room
Large Bathtube
Free wifi
Meta design lighting
(local craft lighting brand)
HD TV
Dual air conditioner heater
Refrigerator, kettle & tea set
Clothes rack
Selective books
Separate WC w. washlet
Hair dryer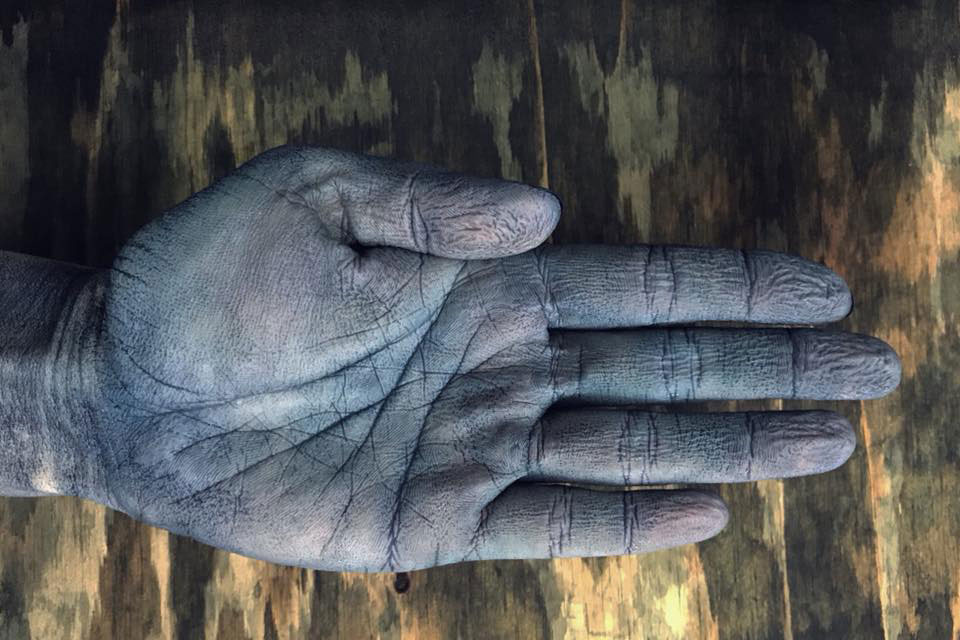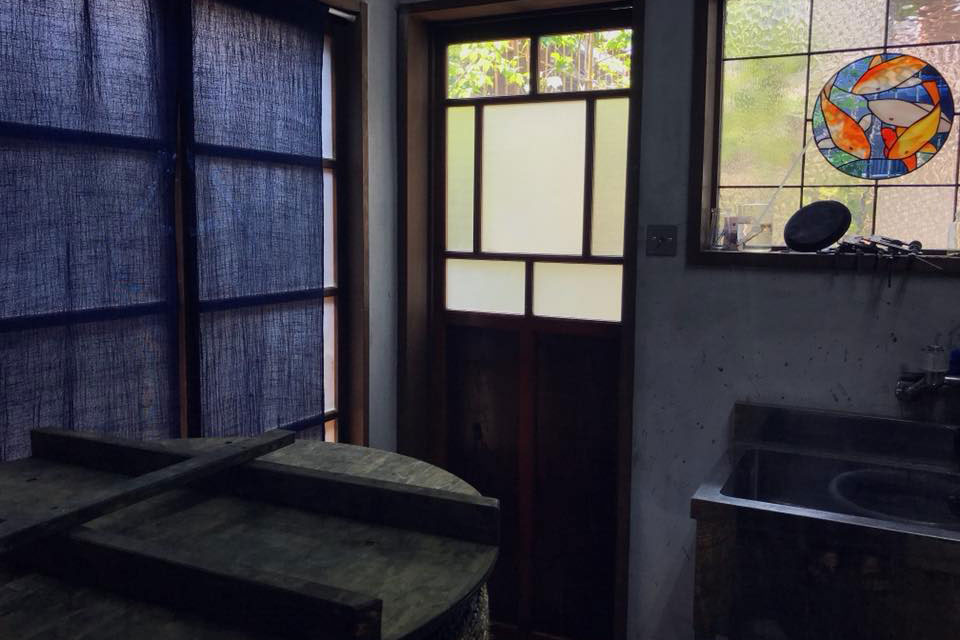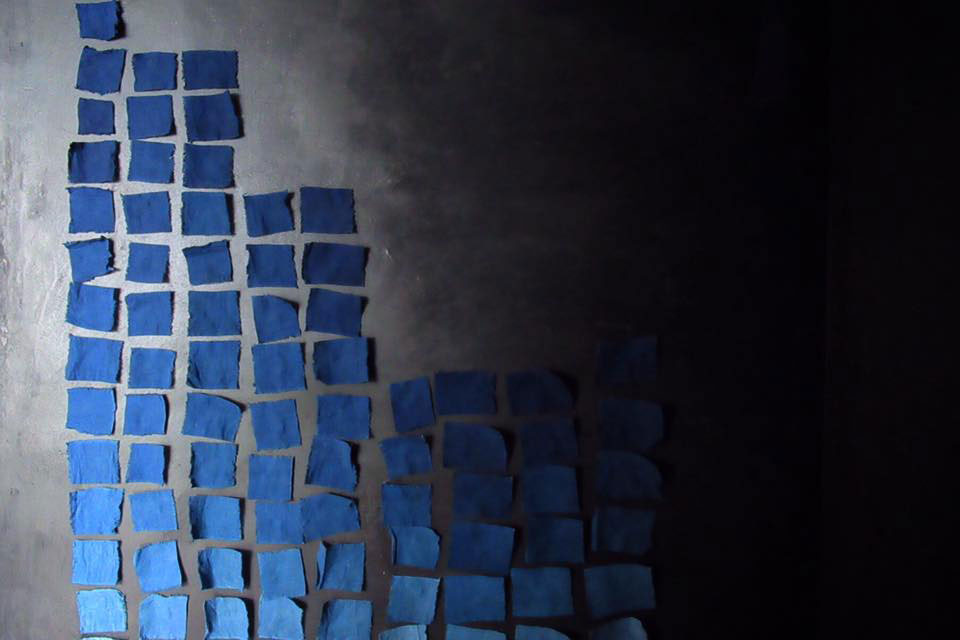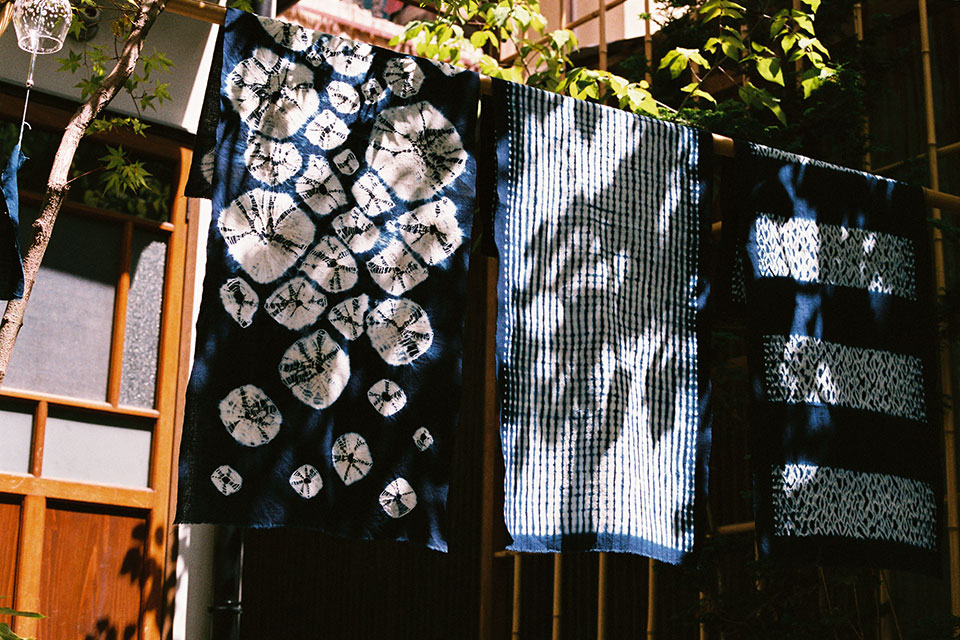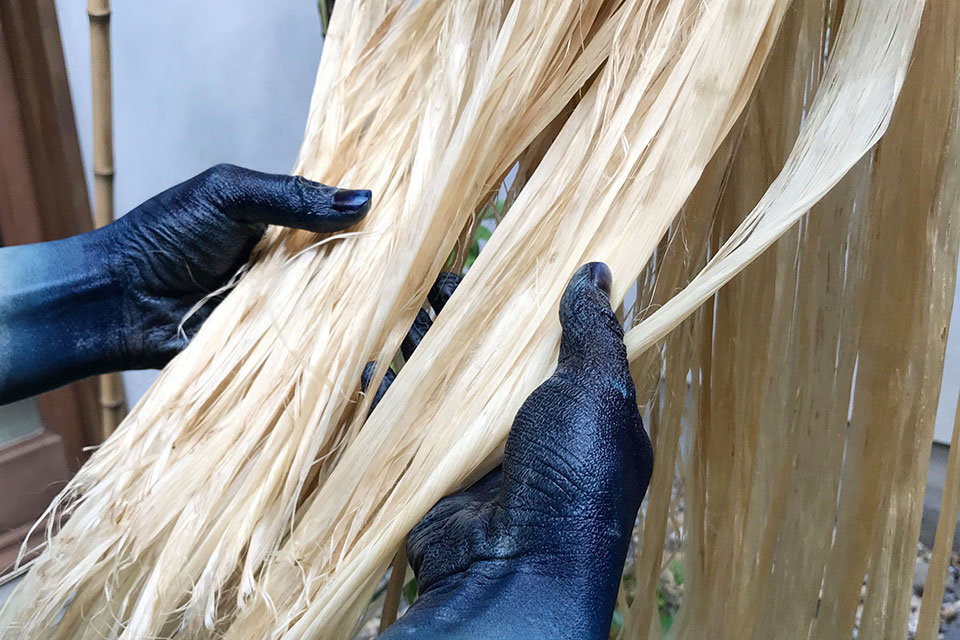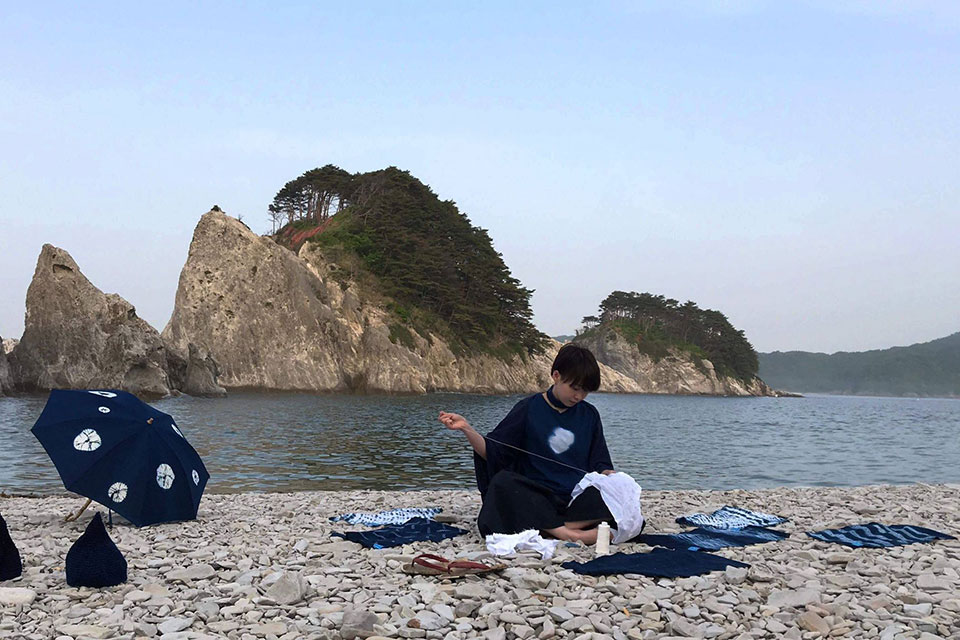 Feb 14th 2020 – Feb 28th 2023
Curated by:Fujibo(CōBō room)
Illustrator:Miyagi Chika
Location:Kyoto
Events:Fujibo's Fabric Weaving Indigo Workshop (Dec 9th, 2018)
Fujibo's Reviving Old fabric in Blue Project (April 1st-June 30th, 2019)
"Whose room" is the most special room in Hok House. Every year, we invite an artist to move his/her own room into Hok House. To bring new perspective to everyday life and to challenge our relationship to the world.
This year, a natural indigo artist from Kyoto, Japan is ready to curate this special room, her name is Fujibo. In this room, she is trying to tell every guest in this room about the dyeing craft stories through her natural indigo works. Hope your mind can be relaxed and in peace with her work.
"Japanese pronunciation of 藍 indigo is the same as 愛 love(ai). But for me, 藍 indigo is even more gentle, more calm, more powerful and more generous than love. I wish you could stay in peace with this tender blue. Don't try to be inspired, just breathe the blue air." _ Fujibo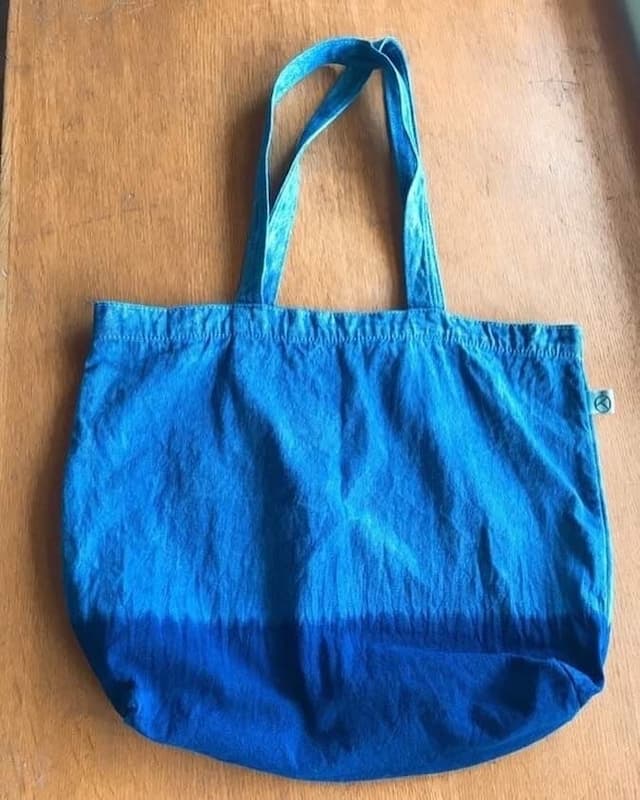 Collaboration Goods
Size:35 cm x 55 cmx 10 cm
Online order:https://reurl.cc/ml35g7